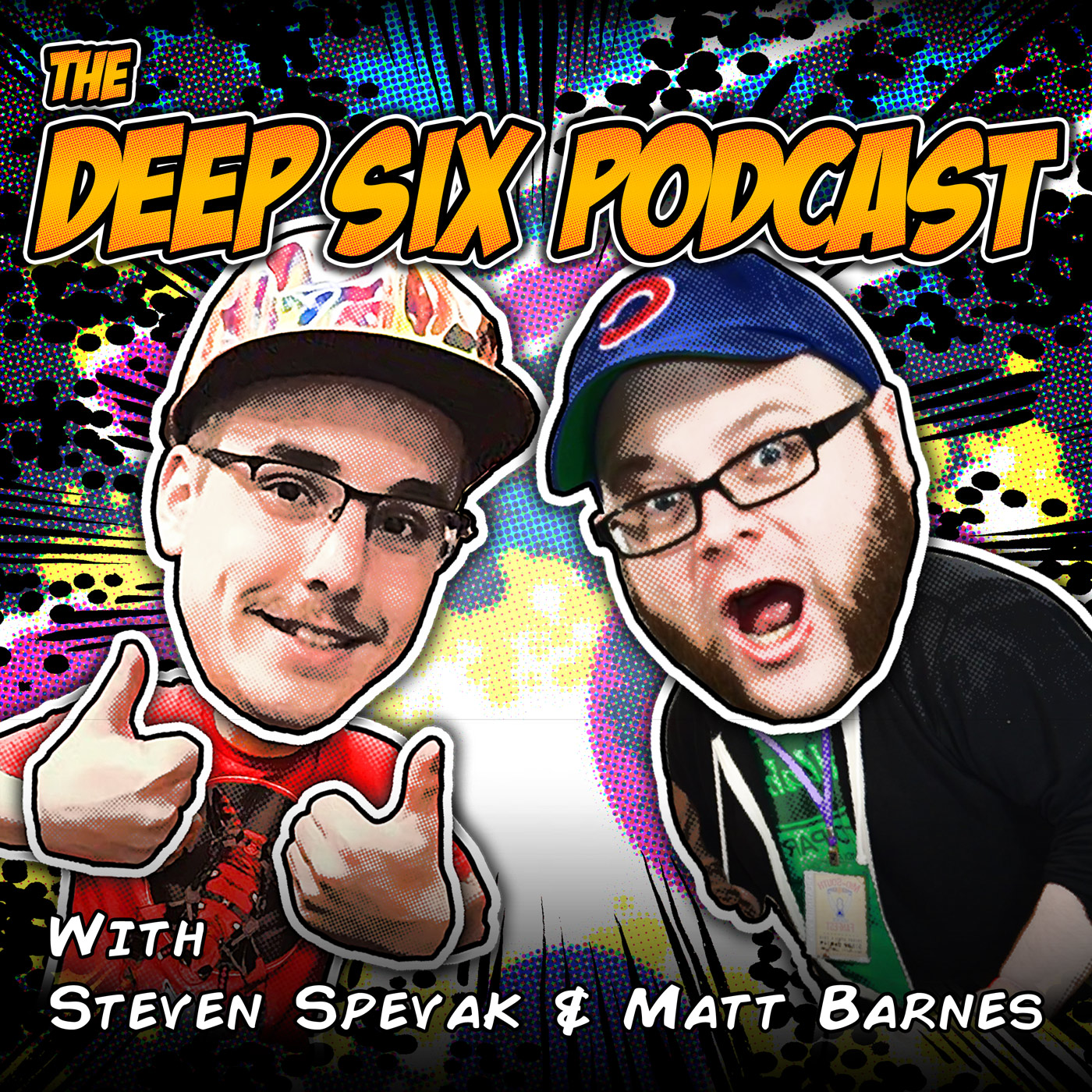 Your favorite nerds, Steven Spevak, and Matt Barnes, are back with the latest installment of the Deep Six Podcast!  That's right episode 37 is finally here!
First the guys discuss the costume reveal of Evangeline Lilly's Wasp, from the upcoming film, "Ant-Man and the Wasp!"  Following that they give their thoughts on Simone Missick's Misty Knight and the new bionic arm she'll be rocking in the second season of Luke Cage on Netflix.
Next the guys quickly discuss the 41 names to be added to WWE 2k18.  With 41 superstars added to the game this week, that brings the total number of playable characters to a whopping 133, with even more to come!
Then the boys get into the Mae Young Classic, breaking down just about every match from the first four episodes of the women's wrestling tournament!  They also discuss some of the out of ring elements of the tournament as well.
And finally, we hear from the guys on what they thought of the IMAX premiere of the first two episodes of Marvel and ABC's, the Inhumans!  It hasn't been very well recieved by critics, but what Matt and Steven think might surprise you! 
As always, you can keep up with the Deep Six Podcast through social media on Twitter, Facebook and Instagram, or on our website DeepSixPodcast.com. Be sure to also subscribe to the show through either iTunes, Google Play, Stitcher, or Podbean.
If you enjoy listening to the Deep Six Podcast, please be sure to leave us a rating and a review on the podcast provider of your choice. You can also rate and review the show over on the episodes page of our website, as well as on our Facebook page.
Full show notes for this episode, as well as links to find out more information on the topics discussed, can be found over on www.DeepSixPodcast.com!