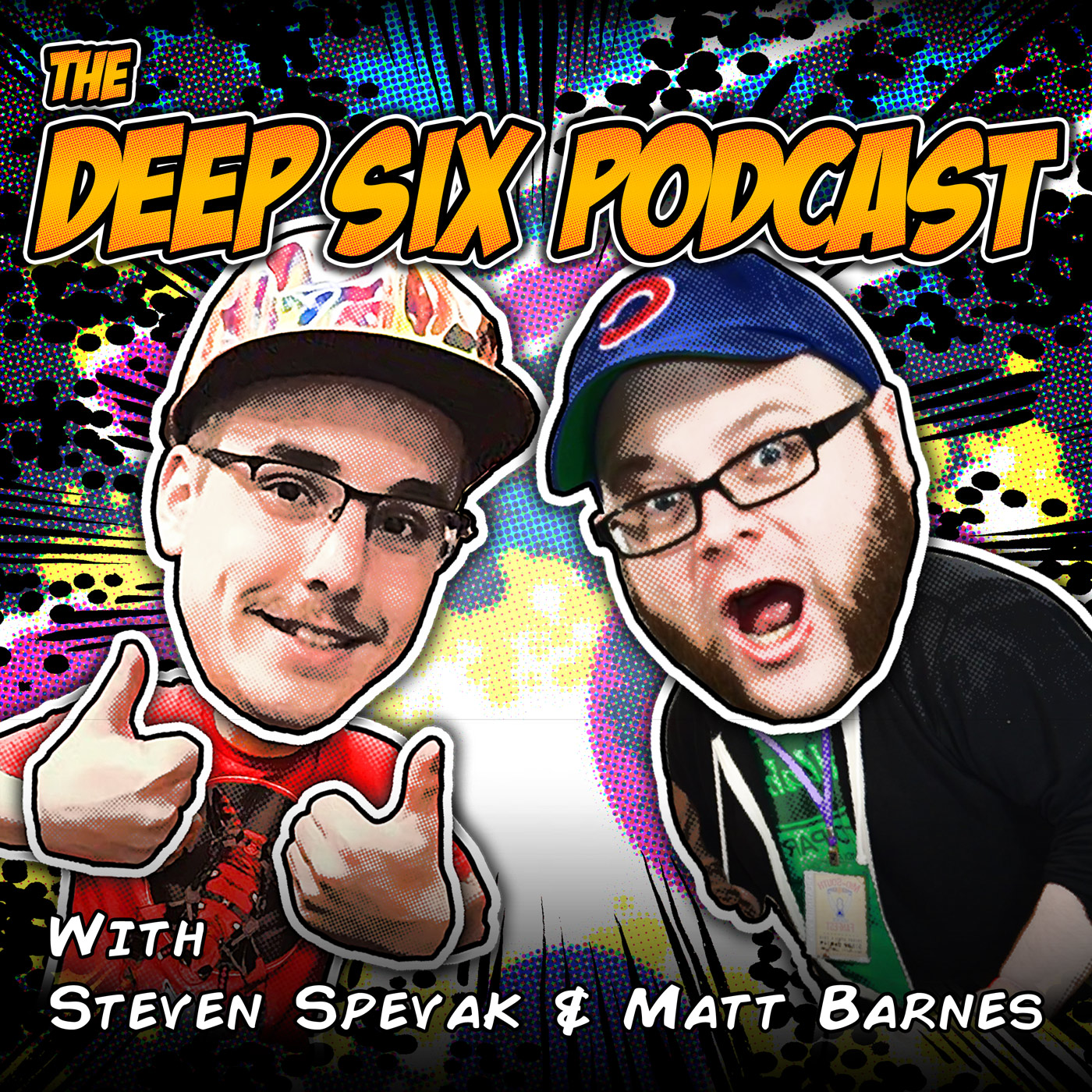 "Stand back, there's a hurricane comin' through!"  Yes ladies and gentlemen, despite hurricane Irma's attempts at keeping you from your weekly dose of nerdy goodness, the Deep Six Podcast is here with episode 38!
This week we start off with some "Titans" casting news!  Yes, Alan Ritchson, who previously appeared on the CW's Smallville as Aquaman, has been cast alongside Friday Night Lights alum Minka Kelly, to play the characters of Hawk and Dove respectively.
After that we discuss the recent departure of Colin Trevorrow as the director for 2019's, "Star Wars: Episode IX," From Disney and Lucasfilm.  The break is described as mutual, but could it be a little more complex than that?  This is now fourth time a director has been replaced on a Star Wars project.
Keeping with directorial news, Matt and Steven then discuss Fox's decision to bring on Drew Goddard to write and direct "X-Force!"  While there isn't much to be said about this, the guys speculate on who they'd want to see on this team, and more.
Transitioning into the wrestling portion of the episode, we get into the final roster reveal of WWE 2K18!  With the addition of 47 new superstars to the game, this weeks reveal sees names such as "Stone Cold" Steve Austin, Kassius Ohno, Billie Kay, Peyton Royce, and others!
Finally, we break down the final four episodes of the WWE's "Mae Young Classic!"  These four episodes spanned the second round, as well as the quarter and semi finals!
As always, you can keep up with the Deep Six Podcast through social media on Twitter, Facebook, and Instagram, or on our website DeepSixPodcast.com. Be sure to also subscribe to the show through either iTunes, Google Play, Stitcher, or Podbean.
If you enjoy listening to the Deep Six Podcast, please be sure to leave us a rating and a review through the podcast provider of your choice! You can also rate and review the show over on the episodes page of our website, as well as on our Facebook page!
Full show notes for this episode, as well as links to find out more information on the topics discussed, can be found over on www.DeepSixPodcast.com!