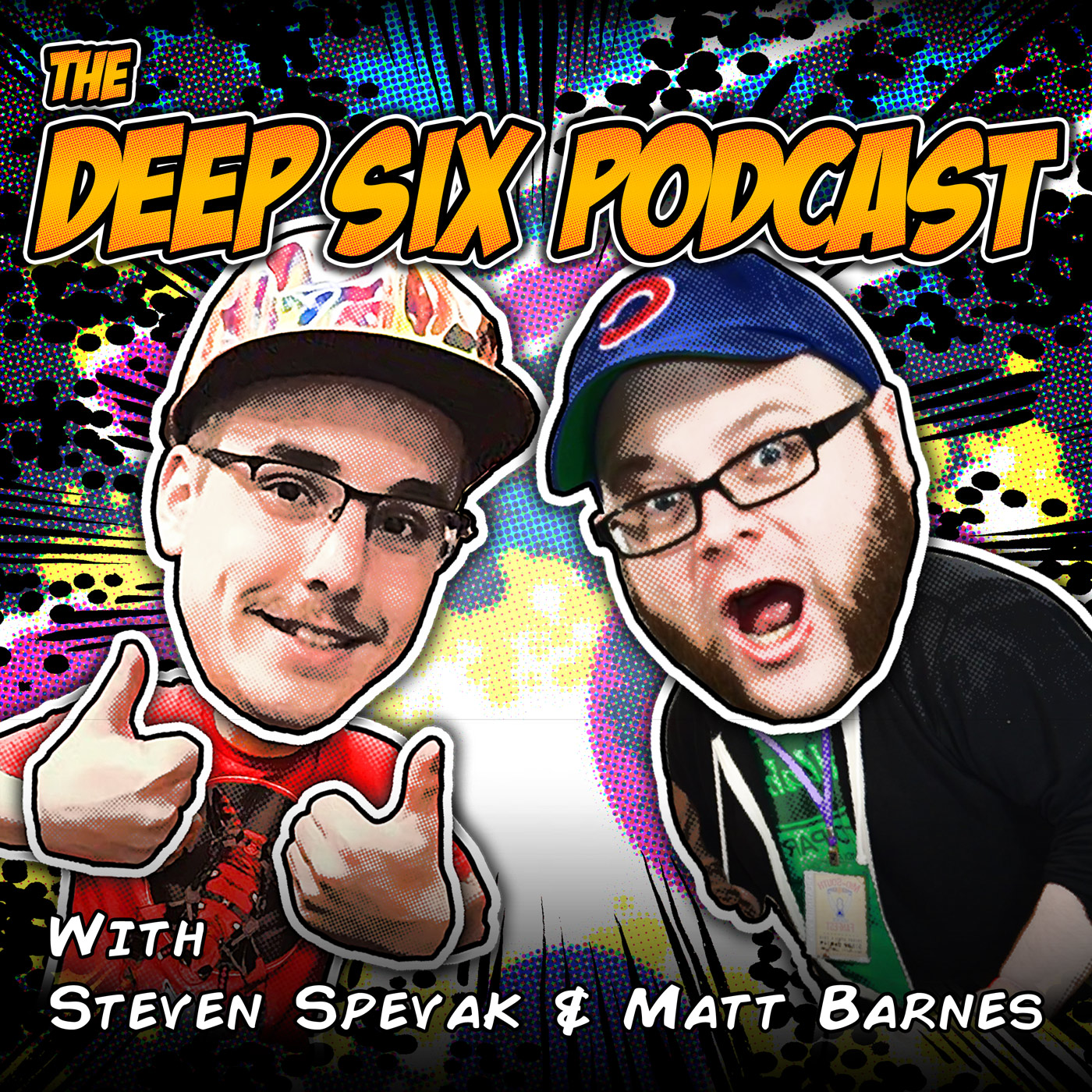 Your favorite Deep Six Podcast is now on Mondays!  Yes, hosts Steven Spevak and Matt Barnes are here to start your week off right with the quirky, nerdy goodness that only the Deep Six Podcast can provide.  So sit back, and strap in for another wild ride!
Starting off this week's show, the guys dive deep into the season two premiere of everyone's favorite campy teen drama, Riverdale!  After season one left us with the cliff hanger of Fred Andrews being shot, we finally find out his fate!  Not only that, but there's also a ton of character development and more to be discussed.  Consider this your spoiler warning!
Following that, we finally dive into some real comic book news!  Starting with DC, Matt talks about the engagement of Batman and Catwoman, as well as the upcoming Justice League and Watchmen crossover event, Doomsday Clock!  Not to leave out Marvel, the guys touch on the upcoming Phoenix Resurrection mini series that will see the original Jean Grey return, as well as some "Fantastic" news spinning out of the pages for Marvel 2-in-One!
However, that is not all the comic news covered on this episode!  Steven then goes on to give us a few recommendations as to what we should be reading from indy publishers!  First up on his list, Spencer and Locke, from Action Lab.  Described as "Calvin and Hobbes meets Sin City," it truly was a book that took the industry by storm this summer, and is set for a follow up series sometime in 2018.  Steven also gushes over the new sci-fi phenomenon of Alien Toilet Monsters from Carol Zara and Eric Barnett.  After getting high praise from Warren Ellis, this book has become white hot, and you're not going to want to miss out!
But wait, there's more!  The topic of discussion then turns to movies as both Deadpool 2 and X-Men Dark Phoenix Saga have both just wrapped up filming.  We also get into another edition of Trailer-Mana with the likes of New Mutants, Justice League, and Star Wars: The Last Jedi!  Don't miss it!
As always, you can keep up with the Deep Six Podcast through social media on Twitter, Facebook, and Instagram, or on our website DeepSixPodcast.com. Be sure to also subscribe to the show through either iTunes, Google Play, Stitcher, or Podbean.
If you enjoy listening to the Deep Six Podcast, please be sure to leave us a rating and a review through the podcast provider of your choice! You can also rate and review the show over on the episodes page of our website, as well as on our Facebook page!
Full show notes for this episode, as well as links to find out more information on the topics discussed, can be found over on www.DeepSixPodcast.com!