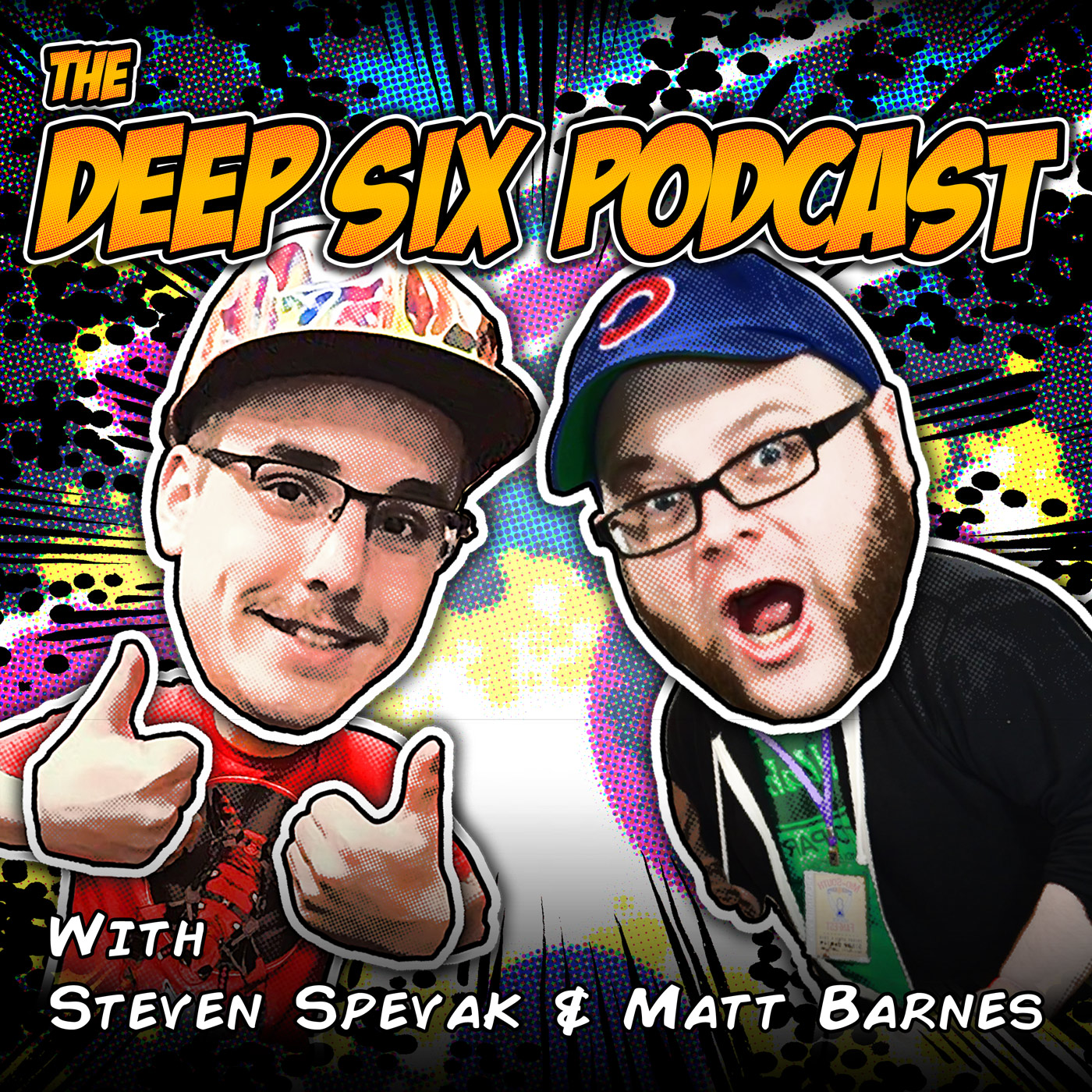 It's another Monday, so that means it's time for another episode of the Deep Six Podcast with Matt Barnes and Steven Spevak! (NERDS!)
The guys open this show with the popular comic news segment that they started last week. Mainly with a bit of DC news about Batman, and Lein Wein's Swamp Thing. They then follow that with some news about Marvel's solicitations for items to come in January, and a little bit of independent comic news as well.
Following that Steven rants a bit about the recent state of video games, specifically when it comes to advertising in games, as well as micro-transactions and loot boxes. These have been hot button topics in the gaming community lately, and we'd love to know what you think about this topic as well!
Lastly the guys close out the show with some television and movie talk. Most specifically Riverdale season two, episode two, amongst Professor Pyg coming to Gotham, as well as a release date for Marvel's Punisher on Netflix. They also discuss the rumored plot to the upcoming Venom film, and both drool over the brand new trailer for Black Panther.​
As always, you can keep up with the Deep Six Podcast through social media on Twitter, Facebook, and Instagram, or on our website DeepSixPodcast.com. Be sure to also subscribe to the show through either iTunes, Google Play, Stitcher, or Podbean.
If you enjoy listening to the Deep Six Podcast, please be sure to leave us a rating and a review through the podcast provider of your choice! You can also rate and review the show over on the episodes page of our website, as well as on our Facebook page!
Full show notes for this episode, as well as links to find out more information on the topics discussed, can be found over on www.DeepSixPodcast.com!