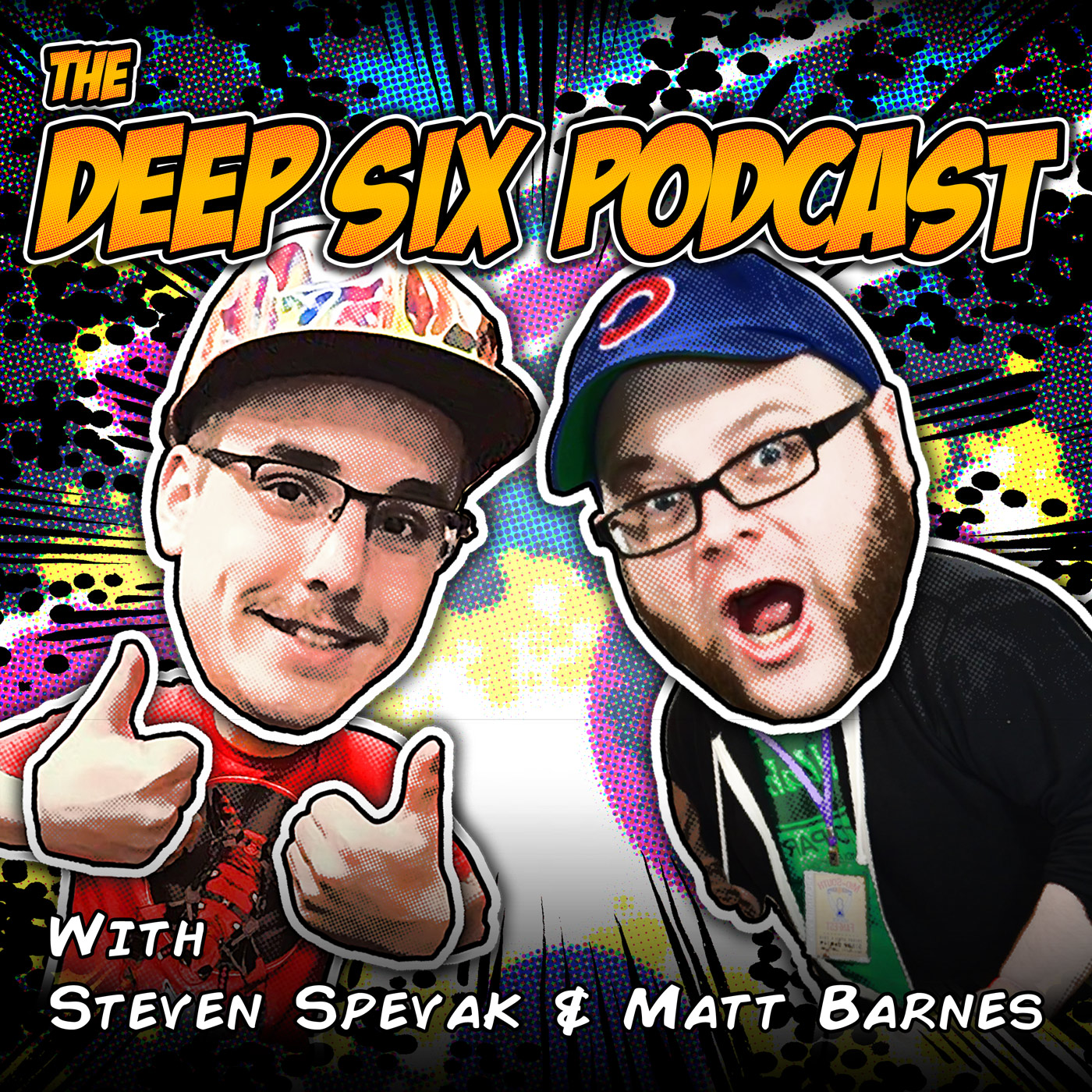 It's a new week, and with that comes a new episode of your favorite nerd culture podcast on the interweb, the Deep Six Podcast with Steven Spevak and Matt Barnes!
This weeks show starts strong with the ever popular comic news segment! First the boys discuss the upcoming landmark issue of Action Comics #1000 which will be two separate books. They then talk about Grant Morrison's return to Batman where he will be working with Scott Snyder and Greg Capullo for an upcoming one-shot for DC's Metal event!
Next is your weekly dose of movie and television news, starting with the news that Vincent D'Onofrio will be returning to the role of Wilson Fisk for Daredevil season 3. Following up with some news on New Warriors from comic legend Fabian Nicieza, Marvel eyeing Ben Mendelssohn for Captain Marvel, Zachary Levi being cast in Shazam, and our initial thoughts on the second season of Stranger Things!
The show then turns to the newly introduced gaming segment where Matt and Steven talk about Sony leaking the Planet of the Apes game, Bioware's new Mass Effect novel after canceling of all content, and Assassin's Creed Origins including micro transactions.
Lastly, the main event of the week sees the guys talking about the recent announcement that former ESPN anchor, Dan Patrick, is teaming up with Full Sail University to start a degree program in sportscasting. With attention to podcasting, VR, and other emerging trends in the broadcasting industry, could we see our hosts returning to school soon?
As always, you can keep up with the Deep Six Podcast through social media on Twitter, Facebook and Instagram, or on our website DeepSixPodcast.com. Be sure to also subscribe to the show through either iTunes, Google Play, Stitcher, or Podbean.
If you enjoy listening to the Deep Six Podcast, please be sure to leave us a rating and a review on the podcast provider of your choice. You can also rate and review the show over on the episodes page of our website, as well as on our Facebook page.
Full show notes for this episode, as well as links to find out more information on the topics discussed, can be found over on www.DeepSixPodcast.com!