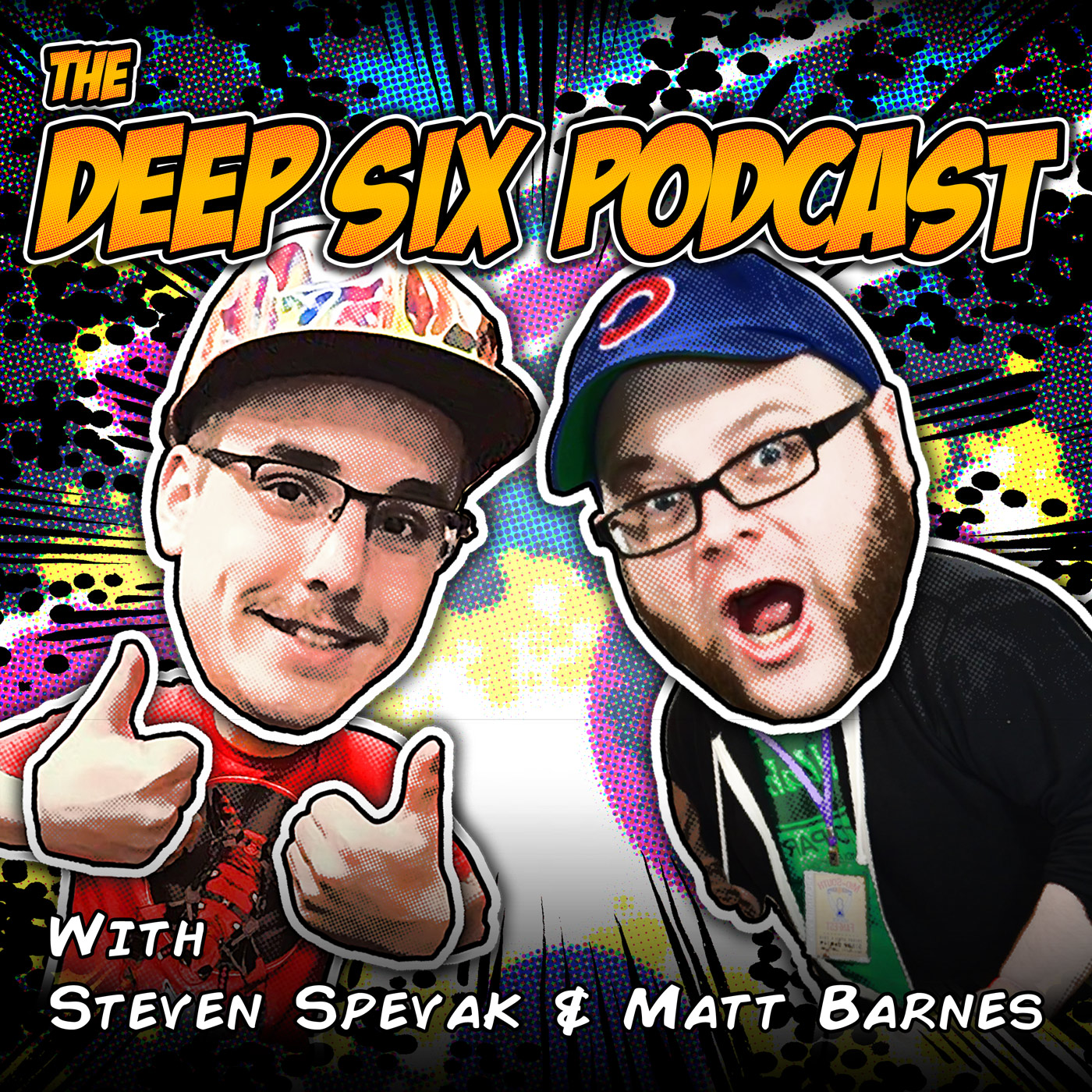 Whether you've just put the turkey in the oven, you've just finished feasting on a meal fit for a king, or you're out doing your Black Friday shopping, the Deep Six Podcast is here to make your Thanksgiving holiday just that much better!  Join hosts Steven Spevak, and Matt Barnes for a special turkey-day edition of the show!
We start off this episode with a plethora of comic book news, as you've come to expect of us!  Some of the notable stories here are our speculation on who will be taking on writing responsibilities of Jessica Jones with Brian Michael Bendis' departure from Marvel, and discussing the recent promotion of C.B. Cebulski to the editor-in-chief position at Marvel.  We also update a few stories from previous weeks like the situation with, now former, DC Comics editor, Eddie Berganza, as well as recent Kick-Ass news from Mark Millar.
Next up is gaming news!  This week is a little light on the gaming front, but the guys break down Disney's decision to cut ties with Gazillion Entertainment and shut down the Marvel Heroes MMO.  After that Steven and Matt continue with the topic of micro-transactions, specifically relating to EA's Star Wars Battlefront II.  This is the first time we've seen a major game come close to crossing the line into pay to win territory and fans have been extremely vocal about it.
Finally we get to the television and film headlines for the week!  From the news that Sony is developing a film based on Spider-Man villain, Morbius the Living Vampire, to Fox working on another X-Men spinoff featuring James Franco as Multiple Man!  On top of that we get Matt's quick take on Justice League, and then the boys give their initial impressions on the latest offering from Marvel and Netflix, The Punisher!
As always, you can keep up with the Deep Six Podcast through social media on Twitter, Facebook, and Instagram, or on our website DeepSixPodcast.com. Be sure to also subscribe to the show through either iTunes, Google Play, Stitcher, or Podbean.
If you enjoy listening to the Deep Six Podcast, please be sure to leave us a rating and a review through the podcast provider of your choice! You can also rate and review the show over on the episodes page of our website, as well as on our Facebook page!
Full show notes for this episode, as well as links to find out more information on the topics discussed, can be found over on www.DeepSixPodcast.com!