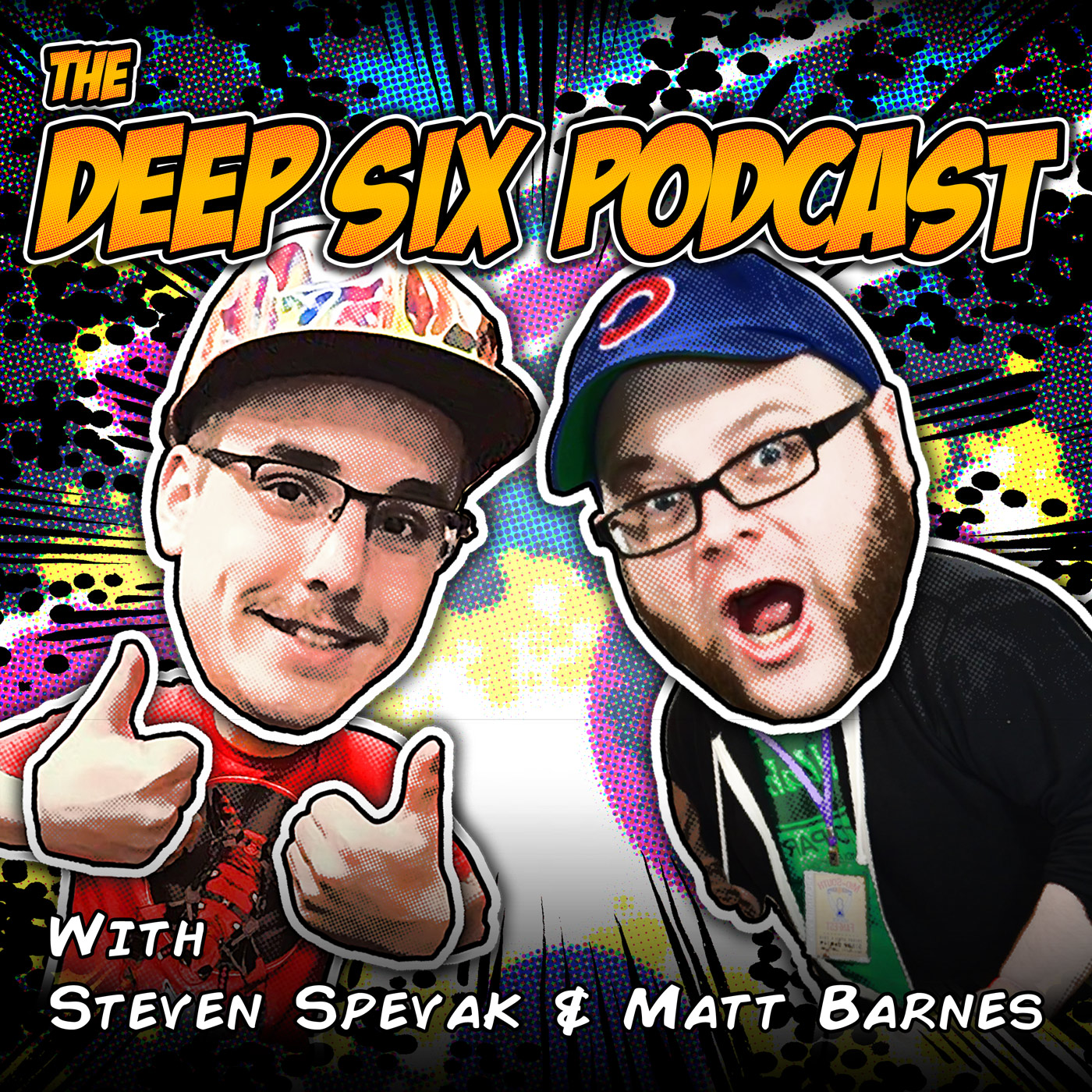 Now that you've awoken from your Thanksgiving food coma, and got some wicked good deals on Black Friday, sit back and relax as Steven and Matt bring you an all new episode of the Deep Six Podcast!
The boys start off this week talking wrestling for the first time in what feels like forever! Starting with what was arguably the best show of Survivor Series weekend, NXT 'War Games', to the actual Survivor Series Pay-Per-View event, they hit on it all. They also discuss the recent female talents called up to the main roster from NXT, and try to figure out if this could be the start of another history making step forward in the women's division.
After that we get into our regular comic news segment! While this week's comic headlines were few and far between, the guys did manage to find some news. First they get into it about a new villain being introduced for Batman in issue #38 due out this coming January. Then he focus turns to former Marvel editor-in-chief, Jim Shooter going off on Marvel for their recent 'Secret Empire' event series, amongst other things.
Wrapping out the show is the movie and television news for this week, starting with Zack Snyder approving of a petition in favor of having his version of DC's 'Justice League" see a release in the future. Joss Whedon's status with DC also comes up in the discussion, as well as Jude Law being cast opposite Brie Larson in the upcoming 'Captain Marvel' from Disney and Marvel.
Finally, Matt and Steven give us their thoughts on the first three episodes of Marvel and Hulu's new teen superhero drama, 'Runaways.' We all know that Steven has been excited for this series to premiere, but did it live up to his expectations, and what did Matt have to say about it? Listen and find out!
As always, you can keep up with the Deep Six Podcast through social media on Twitter, Facebook, and Instagram, or on our website DeepSixPodcast.com. Be sure to also subscribe to the show through either iTunes, Google Play, Stitcher, or Podbean.
If you enjoy listening to the Deep Six Podcast, please be sure to leave us a rating and a review through the podcast provider of your choice! You can also rate and review the show over on the episodes page of our website, as well as on our Facebook page!
Full show notes for this episode, as well as links to find out more information on the topics discussed, can be found over on www.DeepSixPodcast.com!