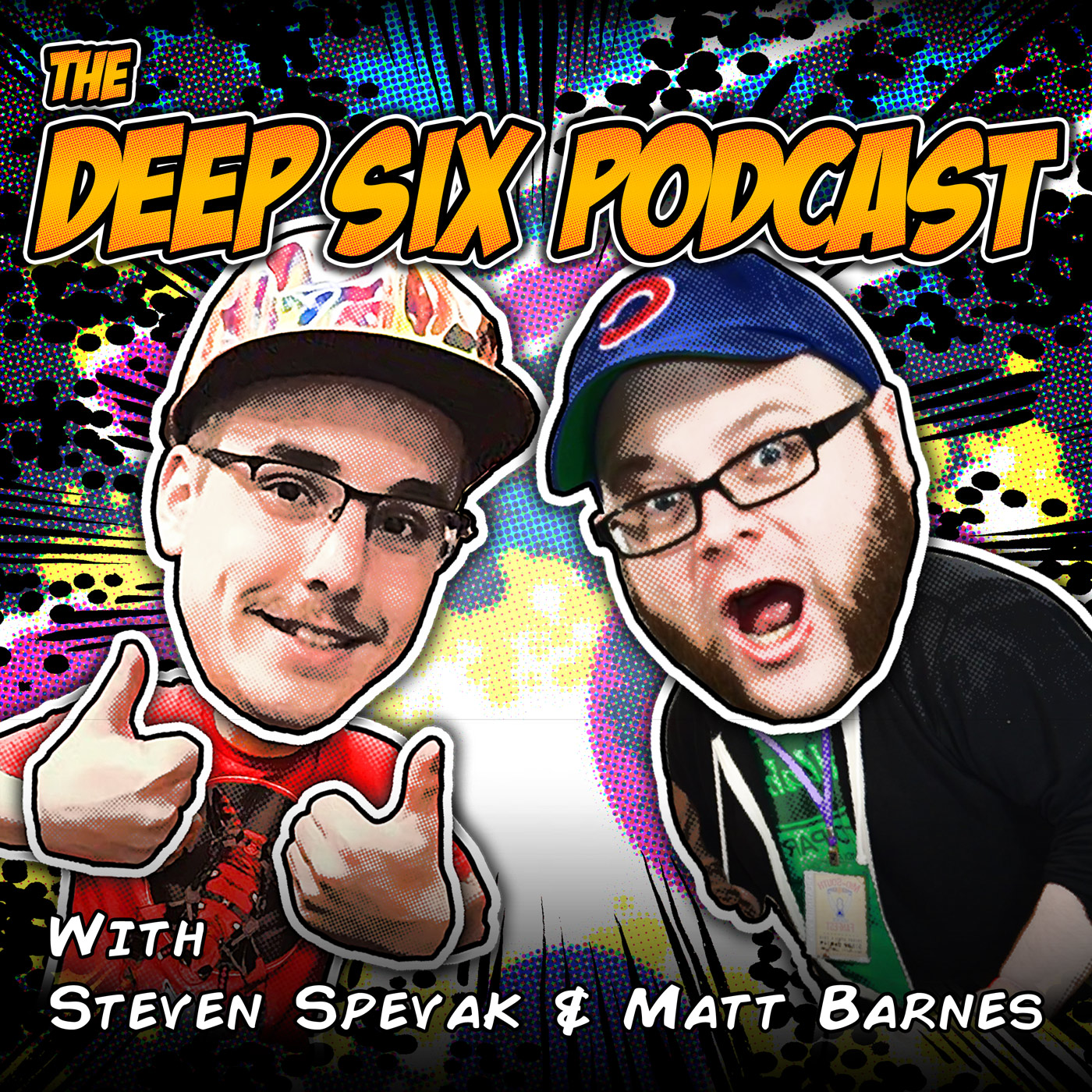 Another Monday means another episode of the Deep Six Podcast with your favorite nerds on all of the interwebs, Steven Spevak and Matt Barnes!
This weeks show starts off with the guys talking about the first trailer for the upcoming 'Avengers: Infinity War,' from Marvel Studios!  We've been waiting for what feels like forever for this one, did it live up to the hype?  The guys also discuss the recent article celebrating the ten year anniversary of Marvel Studios in Vanity Fair.
Following that, the boys hit on some other film / television news such as Daredevil season 3 casting, John Cena teasing involvement with the upcoming 'Watchmen' HBO series, Bill Goldberg guest starring on 'The Flash,' Netflix ordering two seasons of 'Riverdale' spinoff 'Sabrina,' and more!
Next is the popular, but short, comic news segment of the week!  This week starts off with news of Marvel announcing an all new 'World War Hulk' storyline, featuring Amadeus Cho.  The only other comic story that we cover this week also focuses on Marvel, specifically the return of the New Mutants in 'Dead Souls' from Matthew Roseberg.
Closing out this week is gaming news which, surprise surprise, focuses mostly on microtransactions, yet again.  First, Steven and Matt discuss a story about a 19 year old who spent roughly $10,000 on microtransactions over the last several years.  This story is a real eye opener to the addictive aspects of these transactions and puts a face on how they can ruin lives.  The rest of the gaming news for this week focuses on EA and their continued woes coming out of the recent Battlefront II controversy. 
As always, you can keep up with the Deep Six Podcast through social media on Twitter, Facebook, and Instagram, or on our website DeepSixPodcast.com. Be sure to also subscribe to the show through either iTunes, Google Play, Stitcher, or Podbean.
If you enjoy listening to the Deep Six Podcast, please be sure to leave us a rating and a review through the podcast provider of your choice! You can also rate and review the show over on the episodes page of our website, as well as on our Facebook page!
Full show notes for this episode, as well as links to find out more information on the topics discussed, can be found over on www.DeepSixPodcast.com!