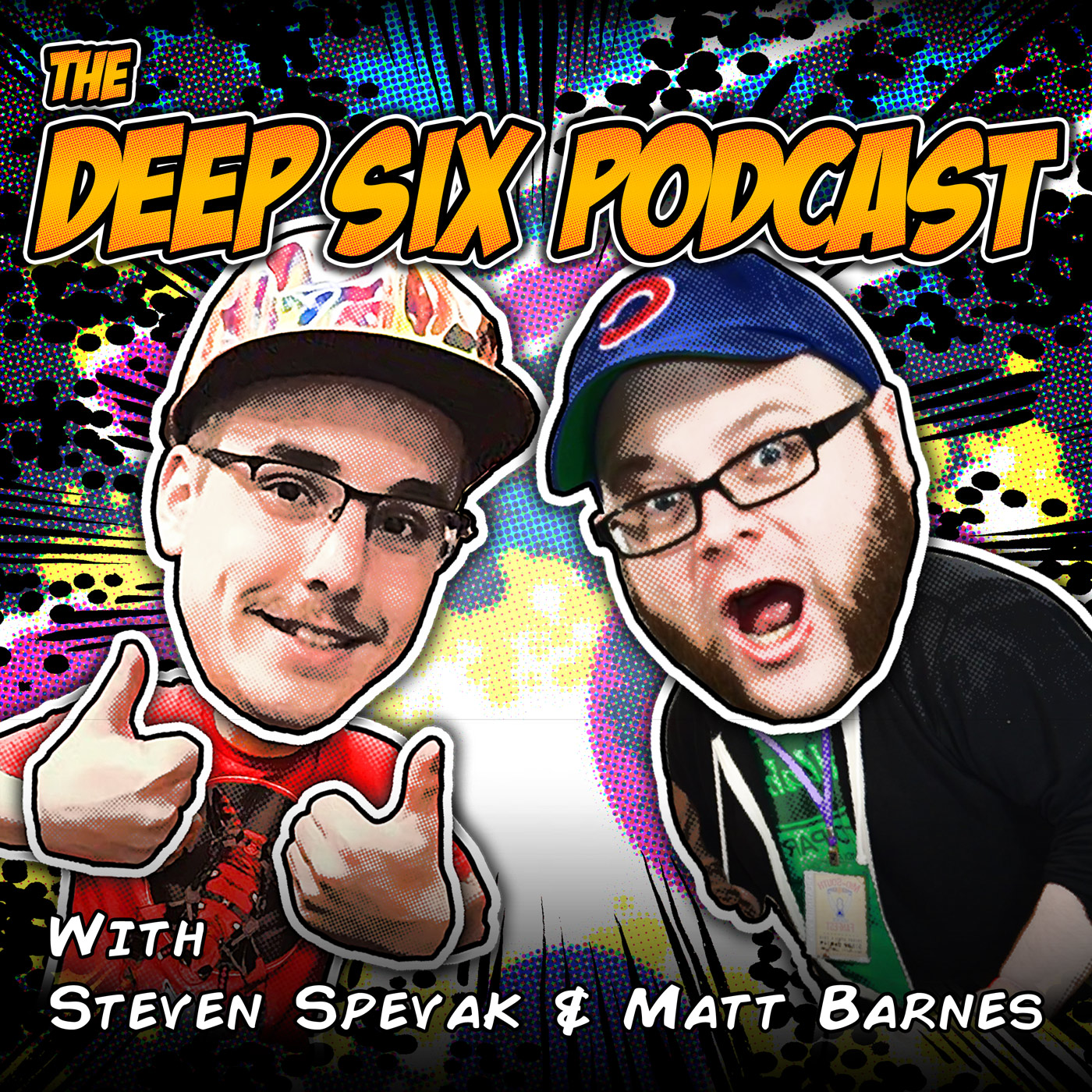 New Year, New Deep Six Podcast! Yes it's 2018 and your favorite nerd-centric podcast rolls on with hosts Matt Barnes, and Steven Spevak!
The first Deep Six Podcast of 2018 begins with our fan favorite, comic news segment! From Gail Simone penning a new Domino ongoing series for Marvel, Kendrick Lamar producing, "Black Panther: The Album," to Brian Michael Bendis officially starting at DC Comics, we cover all of it. We also learn about what comics Steven picked up this past week, what comics are on his pull for this week, and we also look at the featured new releases selected by Previews World!
We follow that up with the gaming news portion of the show. This week Matt covers the 2017 Steam Awards, "Gaming Disorder," the free offering from Xbox Live Gold & Playstation Plus, and some pretty interesting game mods that caught his attention. We also discuss the firing of IGN Editor-in-Chief, Steven Butts, after an investigation into alleged misconduct.
Next is television and movie news, which is pretty beefy this week. We start with Netflix casting Kiernan Shipka, As Sabrina The Teenage Witch, then move to Bryan Singer's status as executive producer on both 'Legion' & 'The Gifted.' But that's not all! Theres also news on 'Game of Thrones,' the return of 'The Animaniacs,' the recently announced sequel to 'Bright,' and more!
And finally, rounding out this action packed edition of the Deep Six Podcast, is the long anticipated review of 'Star Wars: The Last Jedi!' We know you've all been waiting to hear our thoughts on the lattes offering from a "Galaxy Far Far Away," so hopefully we don't disappoint you.
As always, you can keep up with the Deep Six Podcast through social media on Twitter, Facebook and Instagram, or on our website DeepSixPodcast.com. Be sure to also subscribe to the show through either iTunes, Google Play, Stitcher, or Podbean.
If you enjoy listening to the Deep Six Podcast, please be sure to leave us a rating and a review on the podcast provider of your choice. You can also rate and review the show over on the episodes page of our website, as well as on our Facebook page.
Full show notes for this episode, as well as links to find out more information on the topics discussed, can be found over on www.DeepSixPodcast.com!