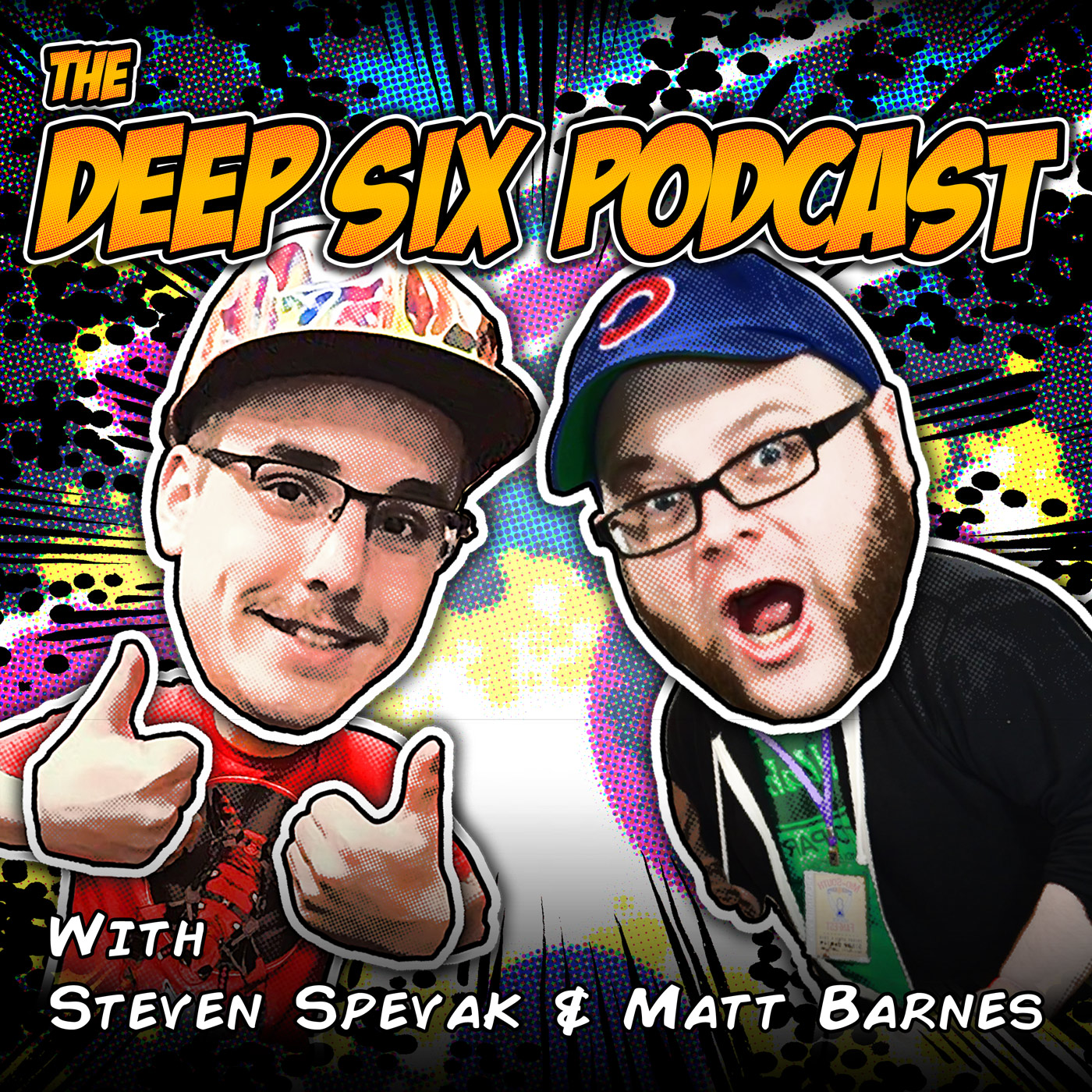 The Deep Six Podcast is here for another Monday full of all the nerd news you may have missed from the week that was! Yes Steven and Matt are here again to fill you in in all the happenings from the world of comics, gaming, television, and movies!
Things start off with a hefty dose of comic news, as Steven informs us of the 100 best-selling comics of 2017 according to Previews World. Following that he previews a few up and coming books to be put out by Marvel and Boom Studios, then the guys discuss the allegations of sexual misconduct that have recently come out against Stan Lee.
In gaming news this week, Matt talks about the return of X-Box's massive "Duke" controller, the recent news on upcoming releases from Nintendo Direct, and the awakening of Cyberpunk 2077. On top of all that we learn about what Matt has been playing recently, as well as what Steven hasn't been playing.
We finally arrive at the television and film news for the week! Starting with WWE superstars John Cena, and Samoa Joe, taking on voice acting roles in TMNT and Transformers respectively. We then learn about two female lead superhero films entering development with Kitty Pryde, and Black Widow. We also learn about the release dates for Fox's upcoming X-Men films getting moved around, Potential spoilers for Avengers 4 with leaked set photos, and the boys fan-cast Fantastic Four after talks of John Krasinski as Reed Richards gain steam.​
As always, you can keep up with the Deep Six Podcast through social media on Twitter, Facebook and Instagram, or on our website DeepSixPodcast.com. Be sure to also subscribe to the show through either iTunes, Google Play, Stitcher, or Podbean.
If you enjoy listening to the Deep Six Podcast, please be sure to leave us a rating and a review on the podcast provider of your choice. You can also rate and review the show over on the episodes page of our website, as well as on our Facebook page.
Full show notes for this episode, as well as links to find out more information on the topics discussed, can be found over on www.DeepSixPodcast.com!