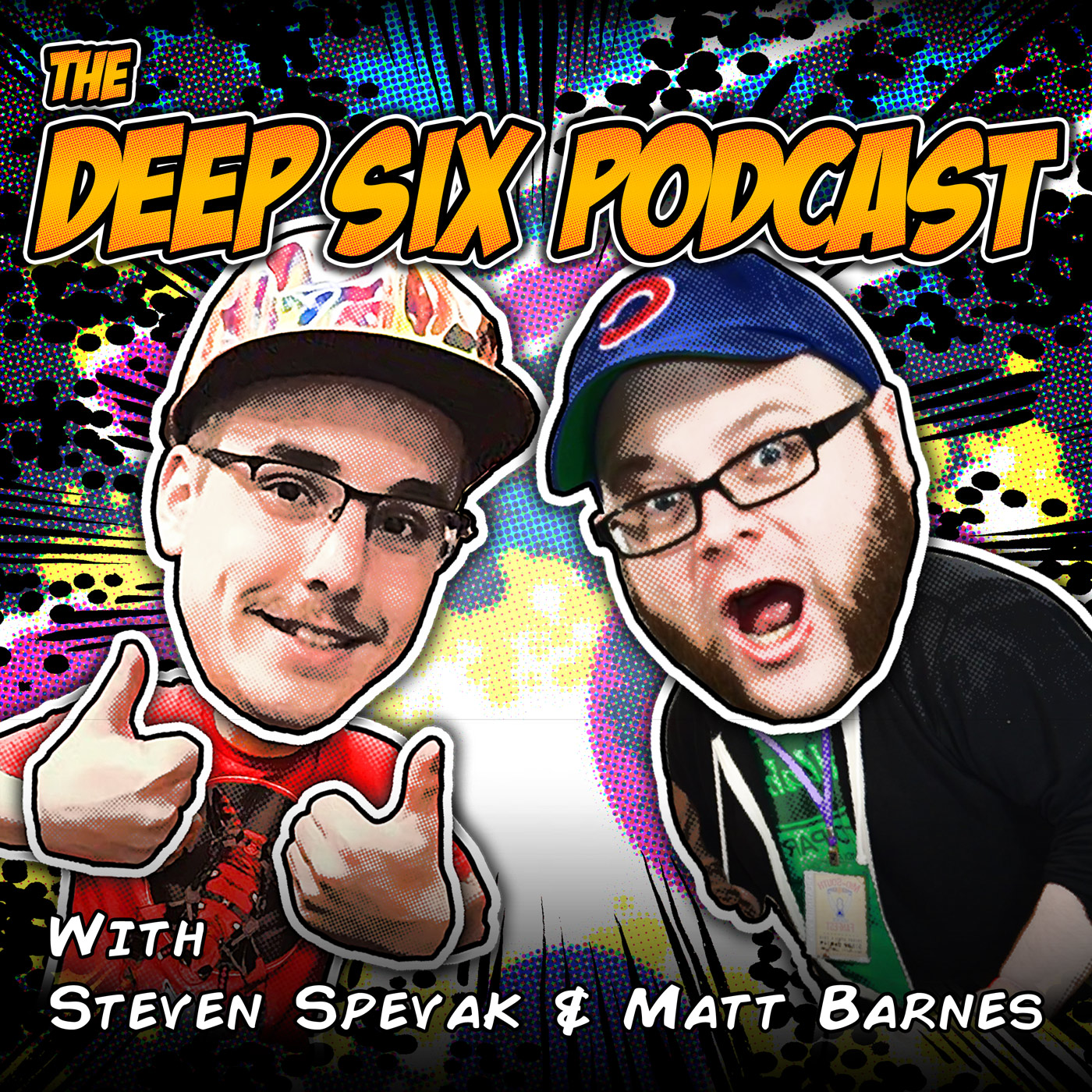 Another Monday, another day closer to Steven being homeless, er, I mean, another episode of the Deep Six Podcast!
This weeks starts out with Matt and Steven applauding the Philadelphia Eagles for their victory over the New England Patriots in Super Bowl LII!  That then falls into talk of the new 'Avengers: Infinity War' trailer that dropped during the game, and onto the new trailers for 'Deadpool 2,' 'Jessica Jones' season two, and 'Venom!'
We then change things up and go into entertainment news!  Starting with the recent confirmation that the Doom Patrol will make an appearance on the upcoming 'Titans' series for the upcoming DC streaming service.  We also discuss the ,now dismissed, report of John Krasinski being casted as Peter Parker in, "Spider-Man: Into The Spider-Verse.' Closing out the entertainment news segment is news that there are multiple 'Star Wars' series being developed for the upcoming Disney streaming service, as well as a new series of 'Star Wars' films coming from 'Game Of Thrones' David Benioff and D.B. Weiss.
Next up is comic news where we first talk briefly about the U.S. Olympic ski teams unveiling their Marvel inspired uniforms for the 2018 Winter Olympic Games.  Then we discuss the trailer for the upcoming 'Wolverine: The Long Night' podcast that will be available through Stitcher Premium soon, then everywhere else in the fall.  That leads into talking about DC announcing new young adult, and middle grade imprints, 'DC INK,' and 'DC ZOOM.'  Lastly there is some marvel news as they announce 'You Are Deadpool,' which looks to be somewhat of a roleplaying, choose-your-own adventure, type limited series.
Closing out the show this week is gaming news, where Matt makes us aware of the recent controversy surrounding 'Donkey Kong' record score holder, Billy Mitchell, about potential cheating.  We also discuss the new reveals of a 'Monsters Inc.' themed land in 'Kingdom Hearts III,' 'Metroid Prime 4' being in development for the Nintendo Switch by Bandi Namco, the latest X-Box One update, this months Playstation Now additions, Matt playing 'My Time At Portia,' and much more! 
As always, you can keep up with the Deep Six Podcast through social media on Twitter, Facebook and Instagram, or on our website DeepSixPodcast.com. Be sure to also subscribe to the show through either iTunes, Google Play, Stitcher, or Podbean.
If you enjoy listening to the Deep Six Podcast, please be sure to leave us a rating and a review on the podcast provider of your choice. You can also rate and review the show over on the episodes page of our website, as well as on our Facebook page.
Full show notes for this episode, as well as links to find out more information on the topics discussed, can be found over on www.DeepSixPodcast.com.