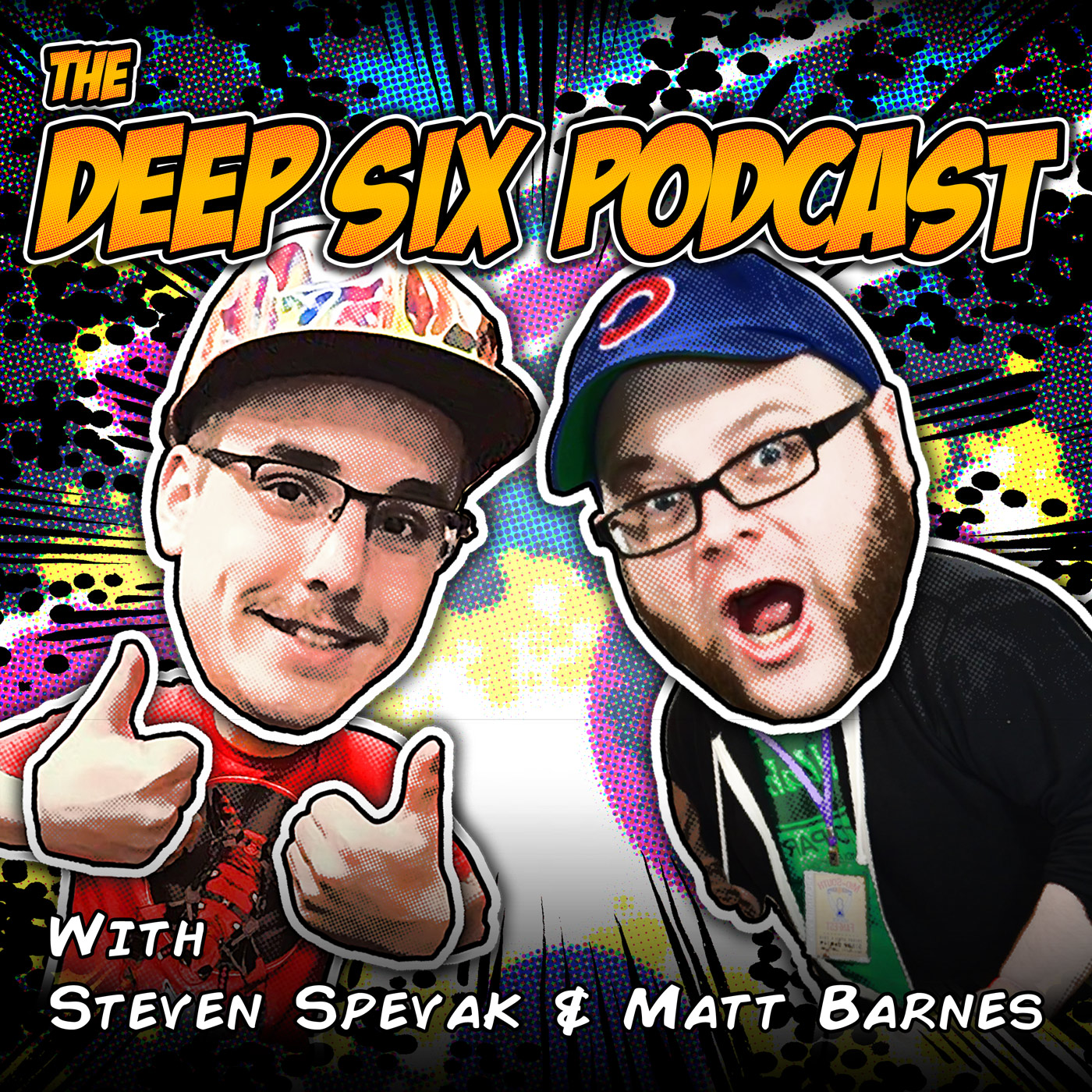 The boys are back in town as Steven and Matt return with an all new episode of the Deep Six Podcast!
Things move around this week as we start off with television and film news! From the recent change of 'Avengers: Infinity War's' release date, to 'Captain Marvel's' screen writer talking about the tone of the upcoming film staring Brie Larson, and the potential that Red Skull is still alive somewhere, there's a lot of MCU Discussion! We also hit on the report that Kristen Wiig is in talks for a role in 'Wonder Woman 2,' and how Netflix is working on a vigilante superhero film and looking at Keanu Reeves to star in it!
In comic news, we talk about two new projects coming from Brian Michael Bendis' 'Jinxworld' imprint, and DC Comics launching a whole universe for 'Sandman' under the guide of Neil Gaiman. We also discuss Marvel teasing the return of the Fantastic Four with recent solicitations, as well as Marvel attempting a "fresh start" this May with a bunch of new #1's!
Finally we arrive at gaming news, and oh boy is it a doozie this week! We start off with the news that President Trump will be meeting with "members of the video game industry" this week to discuss video games and their effects on young people. Following that is talk of the Nintendo Switch console turning a year old, PS4's 'Detroit: Being Human' getting an official release date, and the first episode of 'Orwell: Ignorance Is Strength.' Not only that, but we also have what could quite possibly be the best gaming story ever discussed on our podcast, as we discuss the "ultimate character creator" found inside 'Honey Select Unlimited!' You seriously don't want to miss this one!
As always, you can keep up with the Deep Six Podcast through social media on Twitter, Facebook and Instagram, or on our website DeepSixPodcast.com. Be sure to also subscribe to the show through either iTunes, Google Play, Stitcher, or Podbean.
If you enjoy listening to the Deep Six Podcast, please be sure to leave us a rating and a review on the podcast provider of your choice. You can also rate and review the show over on the episodes page of our website, as well as on our Facebook page.
Full show notes for this episode, as well as links to find out more information on the topics discussed, can be found over on www.DeepSixPodcast.com.