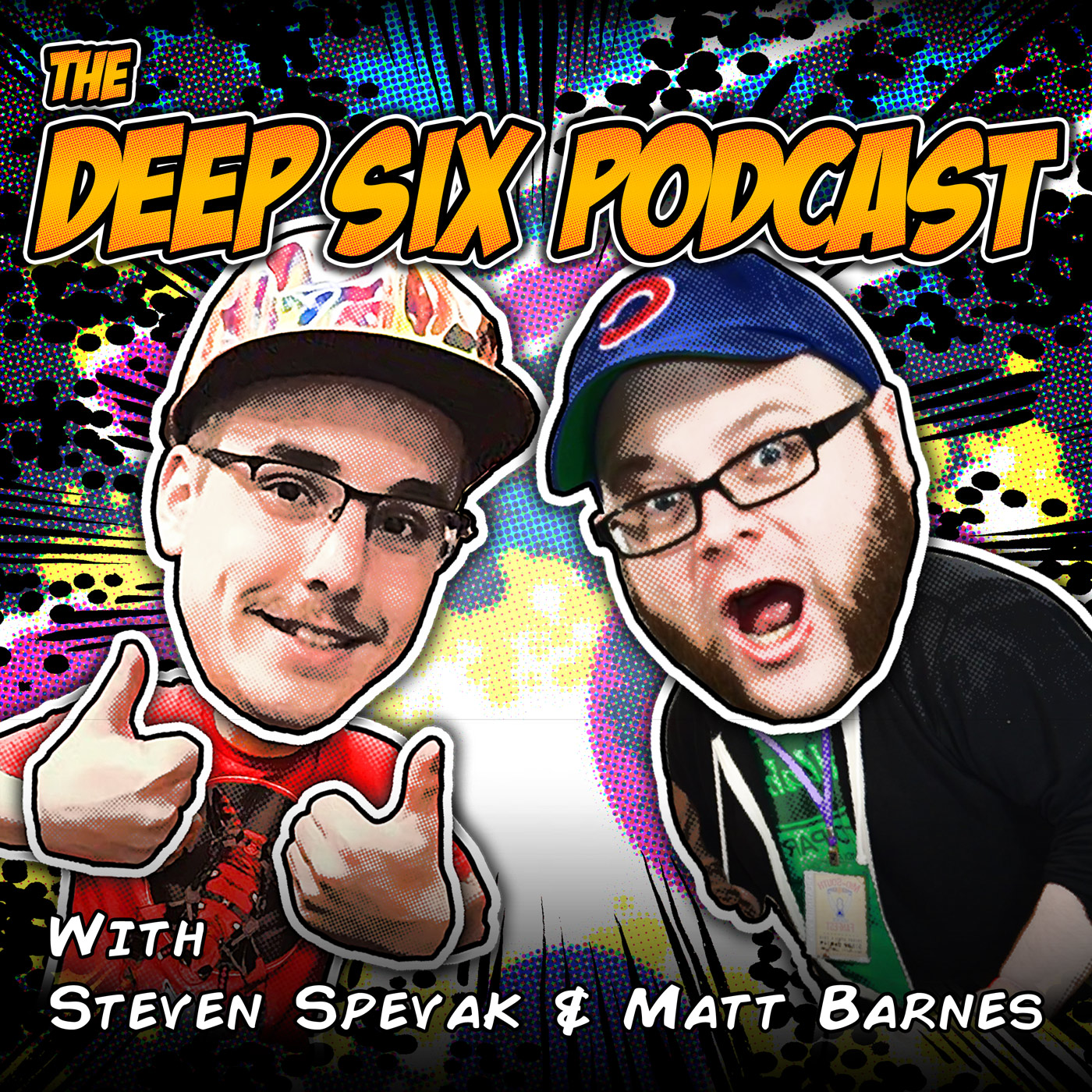 It Monday once again, which means its time to listen to the two old lasdies of the Deep Six Podcast, Steven and Matt, bicker back-and-forth at each other about all of the nerd news to come out of the past week!
Of course we open this week's show with the quick hits, and the news that Toys 'R' Us will essentially close its doors for good within the next two months. Matt and Steven reminisce about what it was like to walk through the aisles upon aisles of action figures, board games, bikes, video games, and pretty much everything a kid could ever want. 
That shoots us straight into the comic news for this week where Steven gives us the scoop on the mysterious Avenger, Voyager, and her recently revealed origin. He also hits on Marvel revealing new Fantastic Four costumes in Marvel-Two-In-One, and Chip Zdarsky signing an exclusive deal with Marvel!  We close it out with this week's featured releases from PREVIEWSworld.
Next up is video game news with Matt, where we find out about Drake setting a new record by when he streamed 'Fortnite' on Twitch this past week. He also gives us some info on Jeff Goldblum's involvement in 'Jurassic World Evolution,' 'Shadow Of The Tomb Raider' getting a release date, and some more details on 'A Way Out.' Matt also tells us about 'Witcher's' Geralt, being the featured character of 'SoulCalibur 6,' and Chucklefish's "Harry Potter like" RPG getting a name.
Entertainment news takes us home as it broke this week that 'A Wrinkle In Time' director, Ava DuVernay, has been tapped to direct 'The News Gods' for Warner Bros and DC, Spike Lee eyeing a 'Nightwatch' film that would be set in Sony's Spider-Man universe, and Danny Boyle confirming that he is developing a film for the 'James Bond' franchise. There's also some Marvel film and television casting news related to 'Luke Cage' and 'Captain Marvel,' and the guys speculate on the recent post from Adi Shankar where he teased a new 'Bootleg Universe' One-Shot to come this Tuesday!  And how could we have a podcast without talking about the brand new trailer for 'Avengers: Infinity War!?'
Want to keep up with the Deep Six Podcast?  Then subscribe to the show through iTunes, Google Play, Stitcher, Podbean, or anywhere podcasts are available!  Already subscribed? Why not leave us a rating, review, or both, through your favorite podcast provider to let everyone know how much you love the show!?
You can also connect with the Deep Six Podcast on Facebook, Twitter, and Instagram, by following @DeepSixPodcast!
Find full show notes for every episode, listen to past episodes, learn more about the hosts, and much more on our website, www.DeepSixPodcast.com!