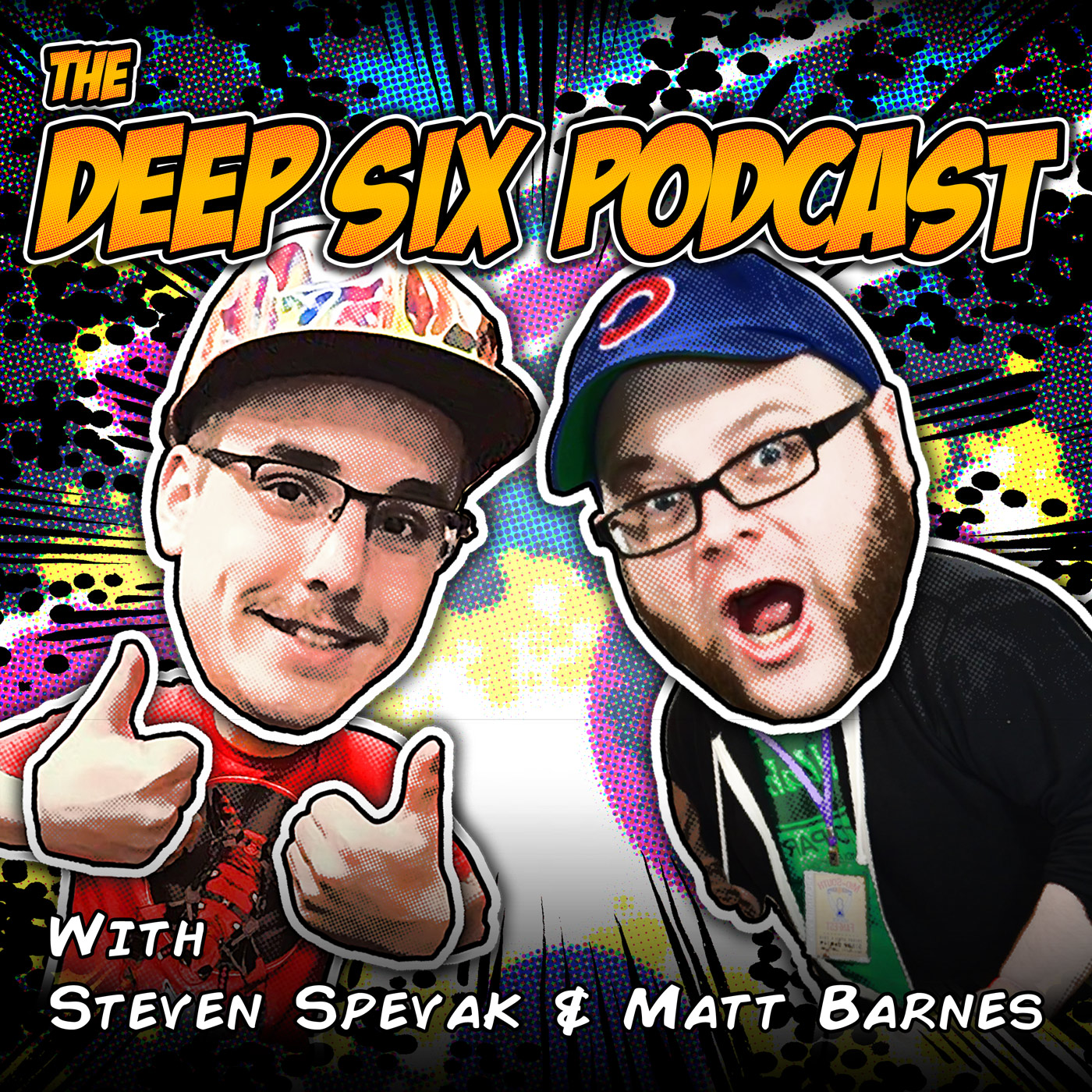 It's an all new episode of the Deep Six Podcast, with Matt Barnes and Steven Spevak!  Yes, after a month long absence your favorite nerdy news podcast is back!  Did you miss us?
We start off with finding out the reason behind the time off, and we learn about what the guys have been up to during the break! Like Steven attending MegaCon Orlando this past weekend!
That gets us into comic news where Steven discusses his former instructor, Ethan Kennett, self publishing his own comic, "Torlena!"  We also take a look at Previews World's featured new releases for this week, and what is on Steven's pull list!
Matt also gives us a tiny bit of gaming news with talk of the PS4 ending its life cycle, and previewing the upcoming E3 conference!  On top of that, we find out what Matt has been playing recently!
Lastly the guys give us some brief thoughts on "Avengers: Infinity War," as well as, "Deadpool 2!"
Want to keep up with the Deep Six Podcast?  Then subscribe to the show through iTunes, Google Play, Stitcher, Podbean, or anywhere podcasts are available!  Already subscribed? Why not leave us a rating, review, or both, through your favorite podcast provider to let everyone know how much you love the show!?
You can also connect with the Deep Six Podcast on Facebook, Twitter, and Instagram, by following @DeepSixPodcast!
Find full show notes for every episode, listen to past episodes, learn more about the hosts, and much more on our website, www.DeepSixPodcast.com!