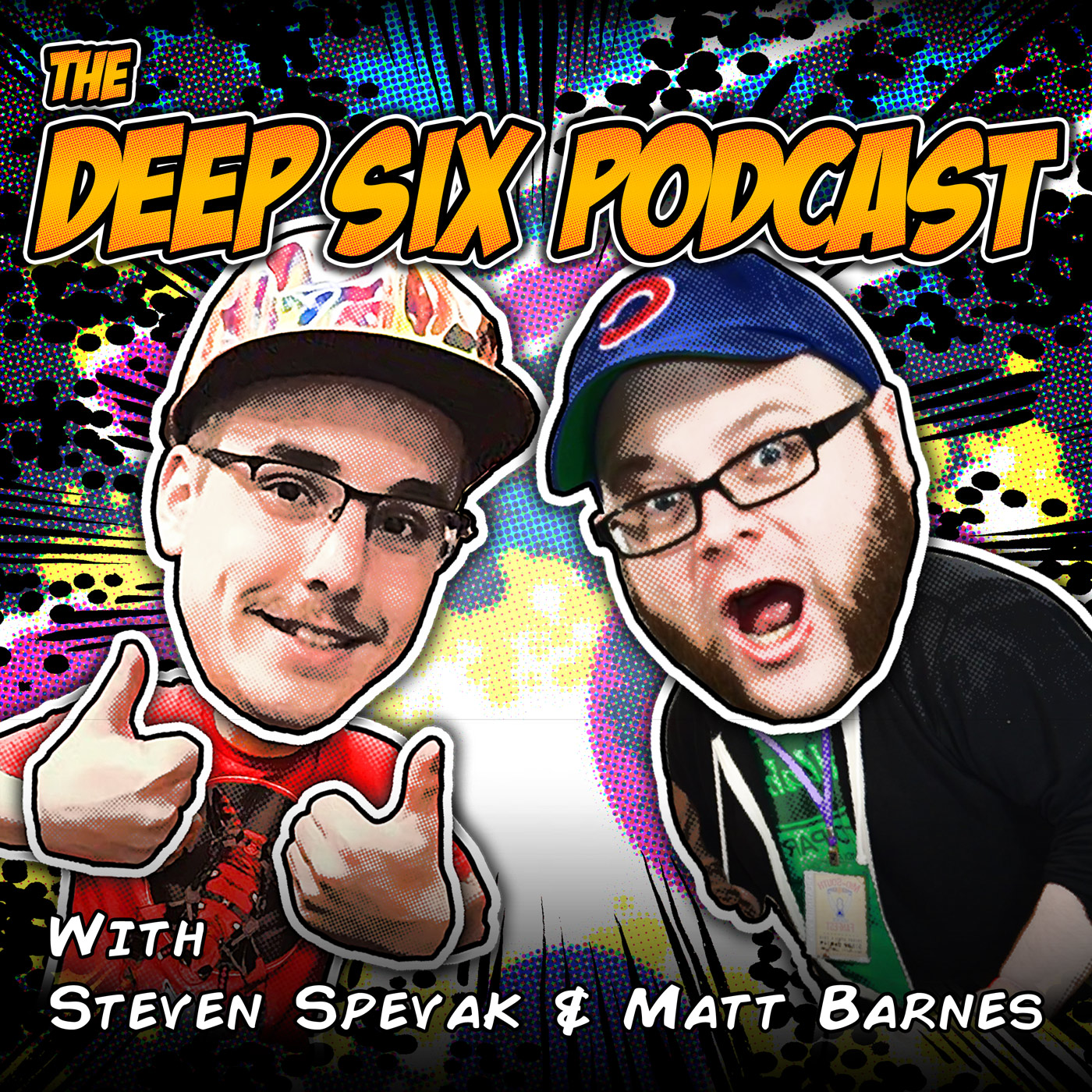 After what felt like an eternity, Matt Barnes and Steven Spevak are back with a brand spankin' new episode of your favorite nerd podcast, the Deep Six Podcast!
The guys start off the show by hoping right back onto the saddle and bantering back and forth as only Matt and Steven know how to do! You know you missed this!
After catching up the guys quickly discuss a few comic stories from the week, like Marvel debuting the "Infinity Warps," DC bringing back their 100 page giants this summer exclusively at Wal-Mart, and the unfortunate passing of comic legend, Steve Ditko. The boys also discuss the upcoming DC Universe streaming service in detail!
Matt also then recaps a few of his favorite things from E3 as, of course, we missed that during our extended hiatus... And of course we round out the show with an informal review of Marvels, "Ant Man and the Wasp!" Don't miss it!
Want to keep up with the Deep Six Podcast? Then subscribe to the show through iTunes, Google Play, Stitcher, Podbean, or anywhere podcasts are available! Already subscribed? Why not leave us a rating, review, or both, through your favorite podcast provider to let everyone know how much you love the show!?
You can also connect with the Deep Six Podcast on Facebook, Twitter, and Instagram, by following @DeepSixPodcast!