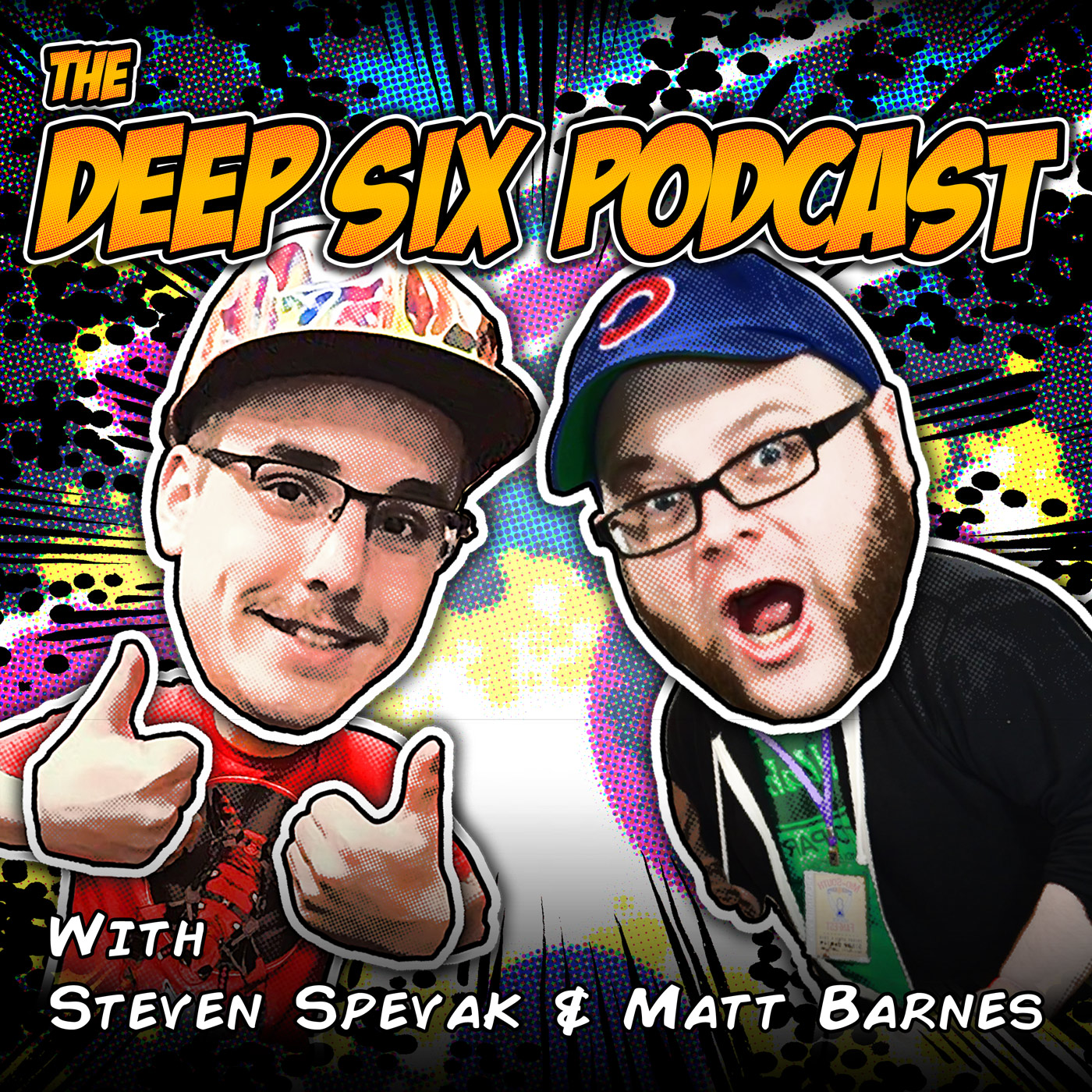 Hey guys, here is episode 65 of the Deep Six Podcast with Steven Spevak and Matt Barnes! Forgive me if the notes for this episode are lacking a little, but we recorded really late and it's almost 2:00AM as I'm writing these out, a.k.a. its way past my bedtime...
This week we talk about some things, and some stuff, and some other things. Like some comic things, and video game stuff, and television bits, and even movie thingy-ma-jiggers... Who would have ever thunk that those would be the things we discuss on this nerd podcast!?
But seriously, we're just really excited to be back and giving everyone the grade A, ever so fantastical, magic in a bottle content that you've come to know and love from the Deep Six Podcast! Thanks for listening!
Want to keep up with the Deep Six Podcast? Then subscribe to the show through iTunes, Google Play, Stitcher, Podbean, or anywhere podcasts are available! Already subscribed? Why not leave us a rating, review, or both, through your favorite podcast provider to let everyone know how much you love the show!?
You can also connect with the Deep Six Podcast on Facebook, Twitter, and Instagram, by following @DeepSixPodcast!