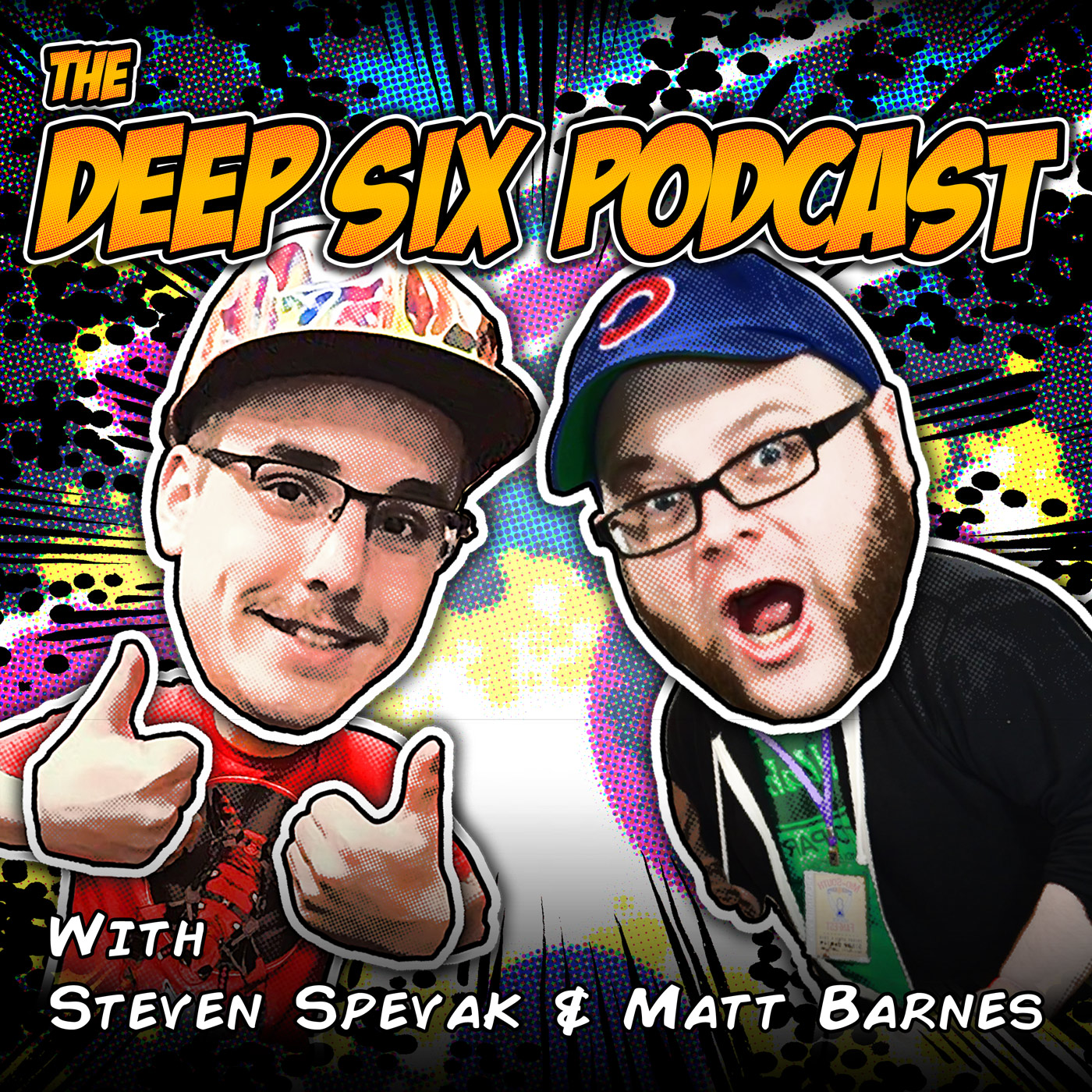 Its the most wonderful time of the year!  What?  No!  Not Christmas, but San Diego Comic Con!  Join the hosts of the Deep Six Podcast, Matt Barnes and Steven Spevak, as they recap as much of the nerdy SDCC goodness that they can!
While the boys couldn't actually be in San Diego, they lived vicariously through nerd bloggers and comic news sites across the entirety of the internet!  From comics, to video games (surprisingly), and all the television / movie trailers one can handle!  They cover it all, so be sure not to miss it!
Want to keep up with the Deep Six Podcast? Then subscribe to the show through iTunes, Google Play, Stitcher, Podbean, or anywhere podcasts are available! Already subscribed? Why not leave us a rating, review, or both, through your favorite podcast provider to let everyone know how much you love the show!?
You can also connect with the Deep Six Podcast on Facebook, Twitter, and Instagram, by following @DeepSixPodcast!
Find full show notes for every episode, listen to past episodes, learn more about the hosts, and much more on our website, www.DeepSixPodcast.com!