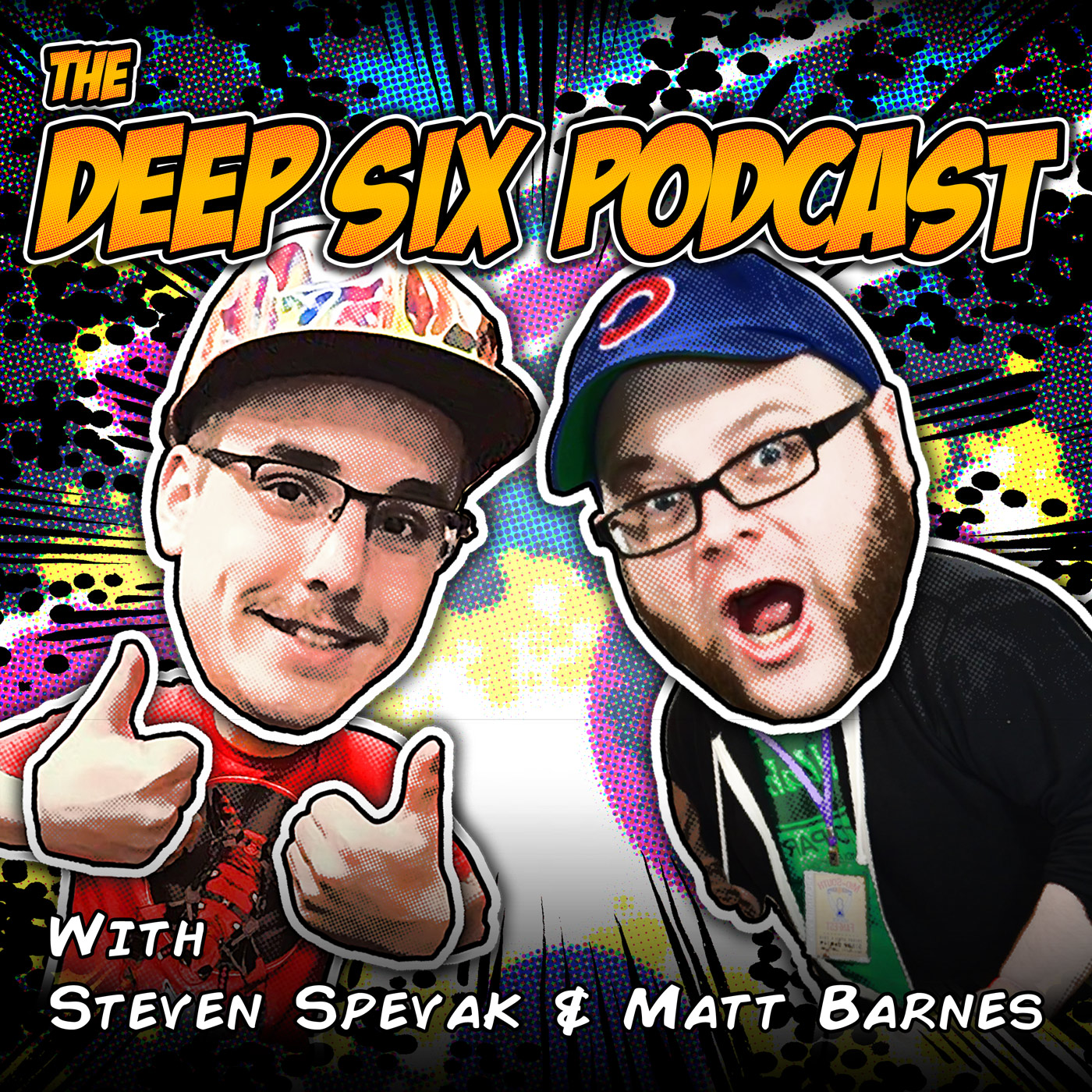 It's that time of the week where we all gather around the computer and get warm with a brand new episode of the Deep Six Podcast!  Join your favorite podcast hosts Matt Barnes and Steven Spevak as they bring you all the need to know news from the gooey goodness of nerdom this past week!
This week Steven rips Moviepass a new one, Matt chills with his Diner Bros, and the guys figure out that the Russo Brothers (who you may know from Marvel's Avengers Infinity War) are pretty much planning world domination...  Oh and there's some other stuff in there but you'll just have to listen to find out more!
Want to keep up with the Deep Six Podcast? Then subscribe to the show through iTunes, Google Play, Stitcher, Podbean, or anywhere podcasts are available! Already subscribed? Why not leave us a rating, review, or both, through your favorite podcast provider to let everyone know how much you love the show!?
You can also connect with the Deep Six Podcast on Facebook, Twitter, and Instagram, by following @DeepSixPodcast!
Find full show notes for every episode, listen to past episodes, learn more about the hosts, and much more on our website, www.DeepSixPodcast.com!