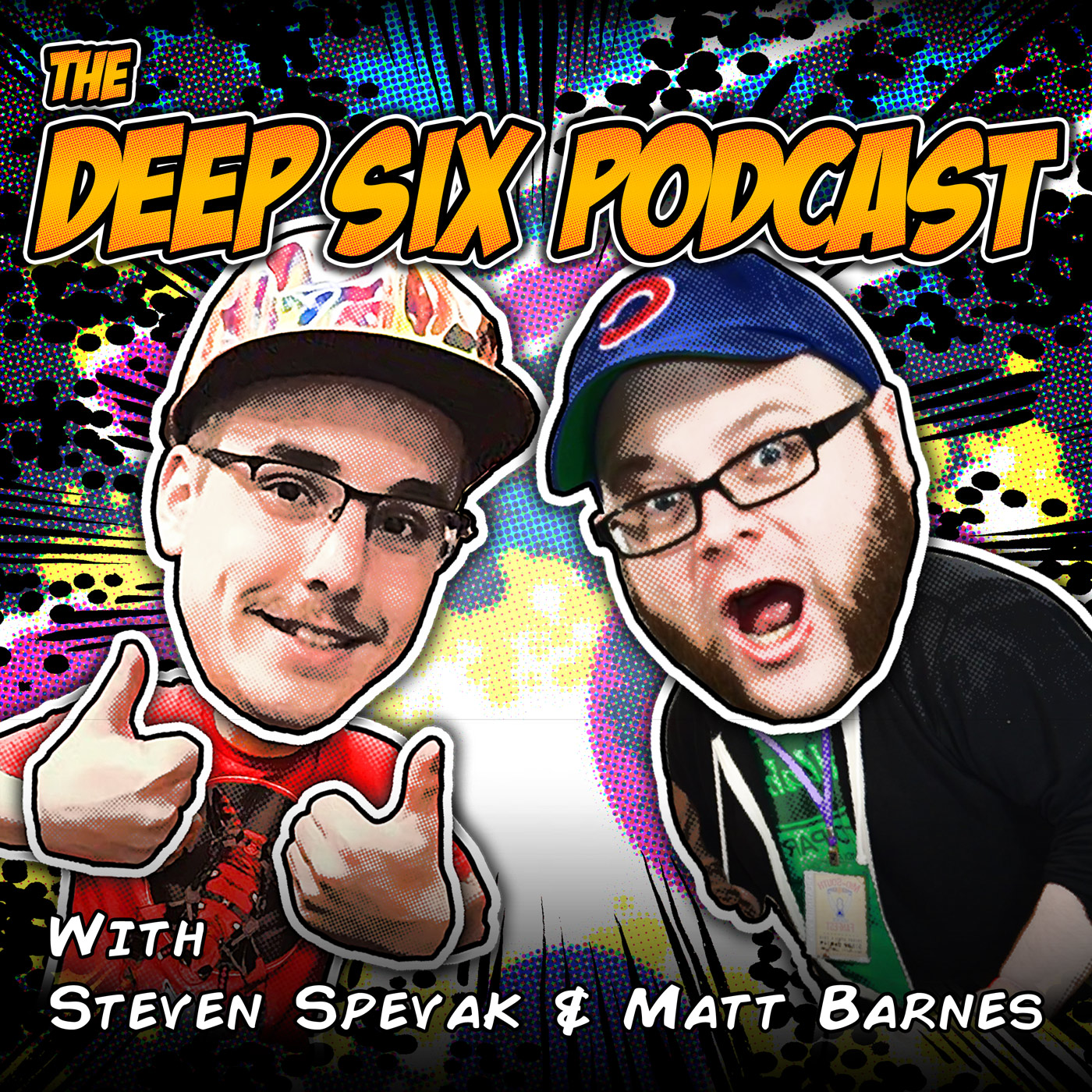 ITS HERE!  EPISODE 69 OF THE NICEST PODCAST ON ALL OF THE INTERNET, THE DEEP SIX PODCAST, IS FINALLY HERE!  NICEEEEEEEEEEEE!  
Matt Barnes and Steven Spevak do their best to recap the best news they can find from the world of comics, video games, and entertainment for the week as expected!  From our review of the return of Marvel's first family, the Fantastic Four, to a Fallout '76 info dump, down to Ruby Rose being cast as Batwoman, theres something here for the whole family this week!
Want to keep up with the Deep Six Podcast? Then subscribe to the show through iTunes, Google Play, Stitcher, Podbean, or anywhere podcasts are available! Already subscribed? Why not leave us a rating, review, or both, through your favorite podcast provider to let everyone know how much you love the show!?
You can also connect with the Deep Six Podcast on Facebook, Twitter, and Instagram, by following @DeepSixPodcast!
Find full show notes for every episode, listen to past episodes, learn more about the hosts, and much more on our website, www.DeepSixPodcast.com!