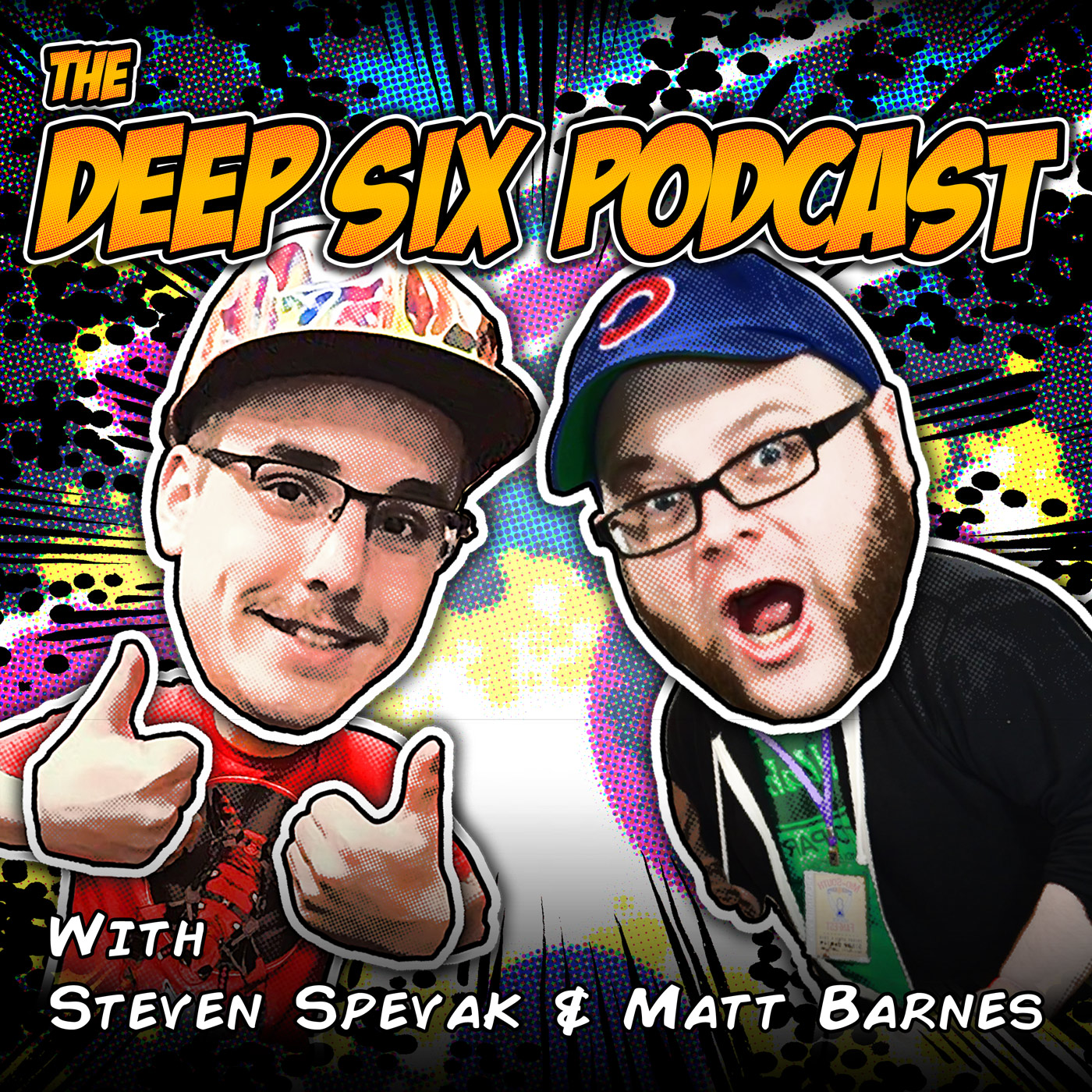 There go them Deep Six Podcast boys again! Yes, Matt and Steven are back with episode 69 + 1!
As usual the guys talk nerdy to you about comics, movies, television, and everything in between! You know you love the way we do it...
Want to keep up with the Deep Six Podcast? Then subscribe to the show through iTunes, Google Play, Stitcher, Podbean, or anywhere podcasts are available! Already subscribed? Why not leave us a rating, review, or both, through your favorite podcast provider to let everyone know how much you love the show!?
You can also connect with the Deep Six Podcast on Facebook, Twitter, and Instagram, by following @DeepSixPodcast!
Find full show notes for every episode, listen to past episodes, learn more about the hosts, and much more on our website, www.DeepSixPodcast.com!