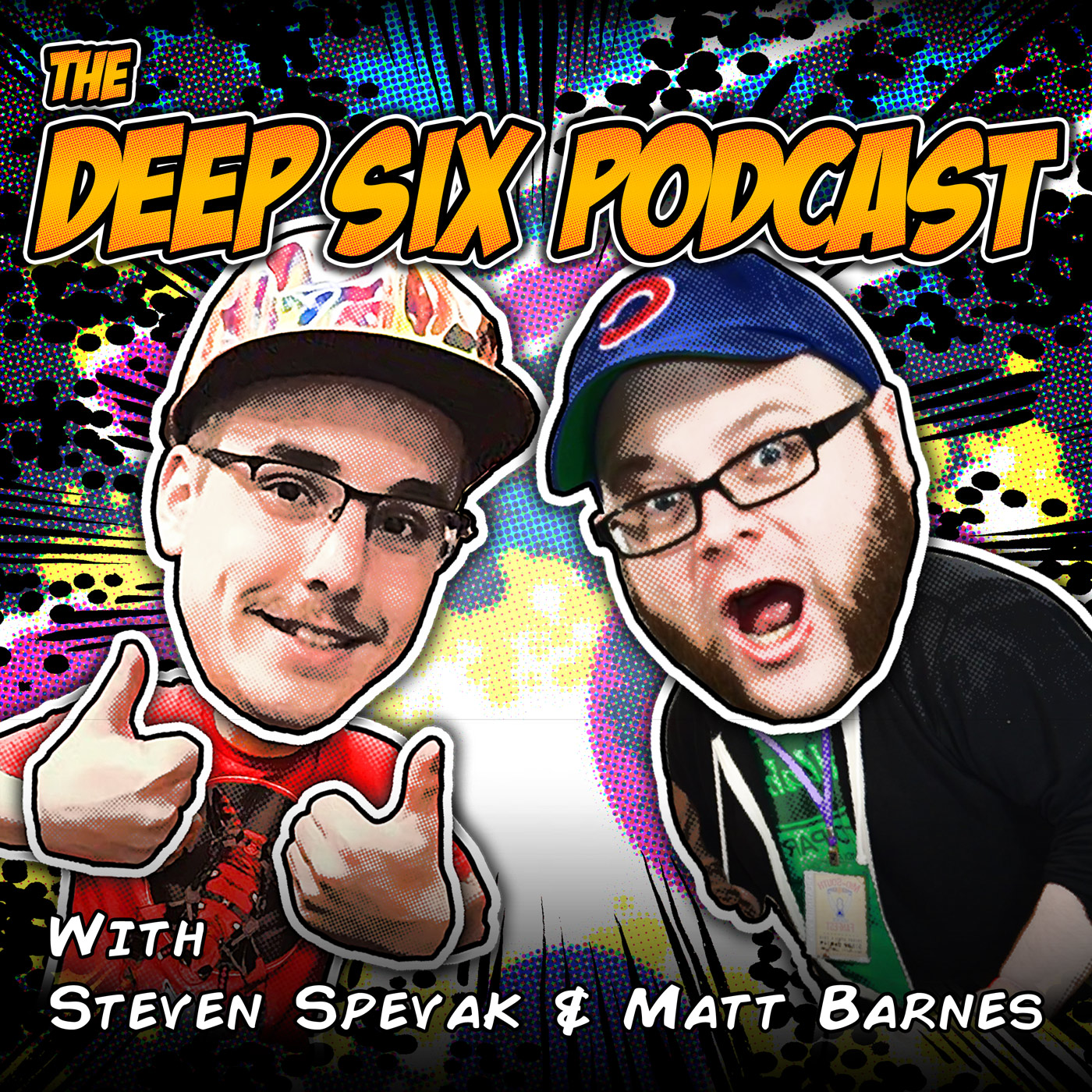 Monday means it's time for another jam packed episode of the Deep Six Podcast with Matt and Steven!
The opening of this weeks show is comic news where the guys discuss Marvel a hefty amount, starting with the cancelation of 'Guardians of the Galaxy' with issue 150.  The boys also hit on the recently announced scripted wolverine podcast, 'The Long Night,' coming to Stitcher Premium next year, as well as the animated feature focusing on a diverse super hero lineup, 'Marvel Rising: Secret Warriors​.'  Closing out this segment is the recent news that Joe Quesada is returning to the publishing department for Marvel Comics in some capacity.
Next stop, gaming news!  This week Matt opens with talking about the winners from the 2017 Game Awards.  Following that the guys discuss the announcements of three new games coming sometime in 2018, 'Mega Man 11,' 'Tomb Raider,' & 'Soul Calibur 6.'  Rounding out the segment is the controversial trailer for, 'Detroit: Being Human,' which features some upsetting scenes of domestic abuse.
Lastly on this wild ride is television and movie news, and boy is this first story a doozy!  It was revealed that Ryan Reynolds will be voicing everyones favorite Pokemon, Pikachu, in the upcoming film, 'Detective Pikachu.'  But that wasn't the only big news this week as we also got the first trailers for 'Jessica Jones' season two, and 'Spider-Man: Into the Spider-Verse,' as well as our first look as 'X-Men: Dark Phoenix!'
As always, you can keep up with the Deep Six Podcast through social media on Twitter, Facebook, and Instagram, or on our website DeepSixPodcast.com. Be sure to also subscribe to the show through either iTunes, Google Play, Stitcher, or Podbean.
If you enjoy listening to the Deep Six Podcast, please be sure to leave us a rating and a review through the podcast provider of your choice! You can also rate and review the show over on the episodes page of our website, as well as on our Facebook page!
Full show notes for this episode, as well as links to find out more information on the topics discussed, can be found over on www.DeepSixPodcast.com!