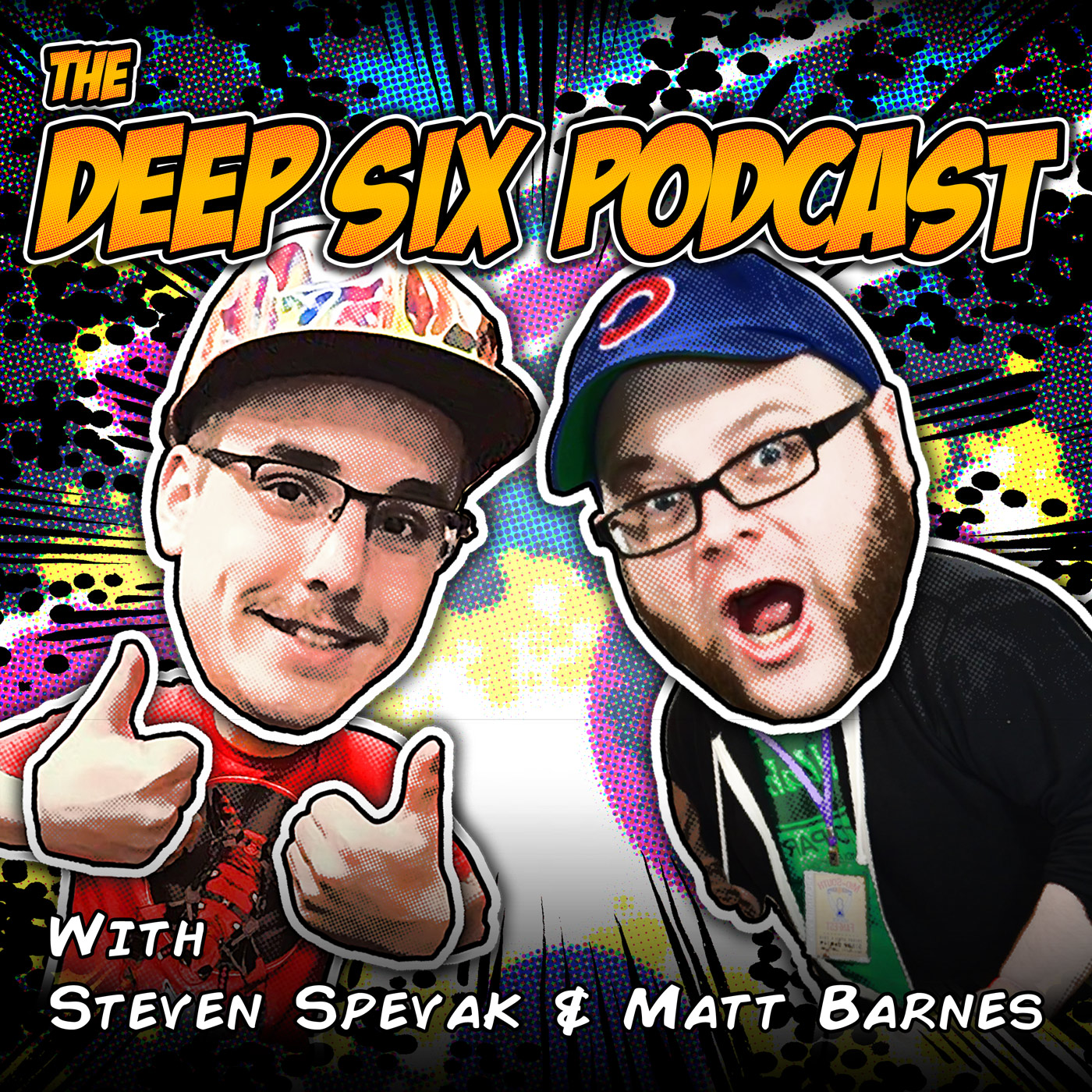 It's Monday, and you know what that means! It's time for a brand new episode of the Deep Six Podcast with hosts Steven Spevak, and Matt Barnes!
On this landmark episode 50 of the podcast, we start off with the famed comic news segment! First the guys give us some info on the recently announced gold sponsor books that will be made available for Free Comic Book Day this coming May 5th, 2018. We also learn about Archie Comics plan to relaunch the legendary Dick Tracy, who hold the Infinity Stones going into Marvels, 'Infinity Countdown,' event, and how Disney buying Fox puts gives them a minority stake in another major comic publisher, Boom Studios!
Following that, the guys dive into the hot button topic of the Walt Disney Company acquiring Twenty-First Century Fox for a reported $52.4 Billion! From what assets that become property of Disney, what assets remain with the Murdoch family, and what this could mean for everyone and everything involved moving forward, the boys touch on it all!
Finally, Matt and Steven speculate on the future of the Marvel Cinematic Universe following the Disney / Fox news, more specifically, what will happen now that the X-Men, Deadpool, and the Fantastic Four rights will return to Marvel Studios. You won't want to miss this action packed episode!
As always, you can keep up with the Deep Six Podcast through social media on Twitter, Facebook, and Instagram, or on our website DeepSixPodcast.com. Be sure to also subscribe to the show through either iTunes, Google Play, Stitcher, or Podbean.
If you enjoy listening to the Deep Six Podcast, please be sure to leave us a rating and a review through the podcast provider of your choice! You can also rate and review the show over on the episodes page of our website, as well as on our Facebook page!
Full show notes for this episode, as well as links to find out more information on the topics discussed, can be found over on www.DeepSixPodcast.com!