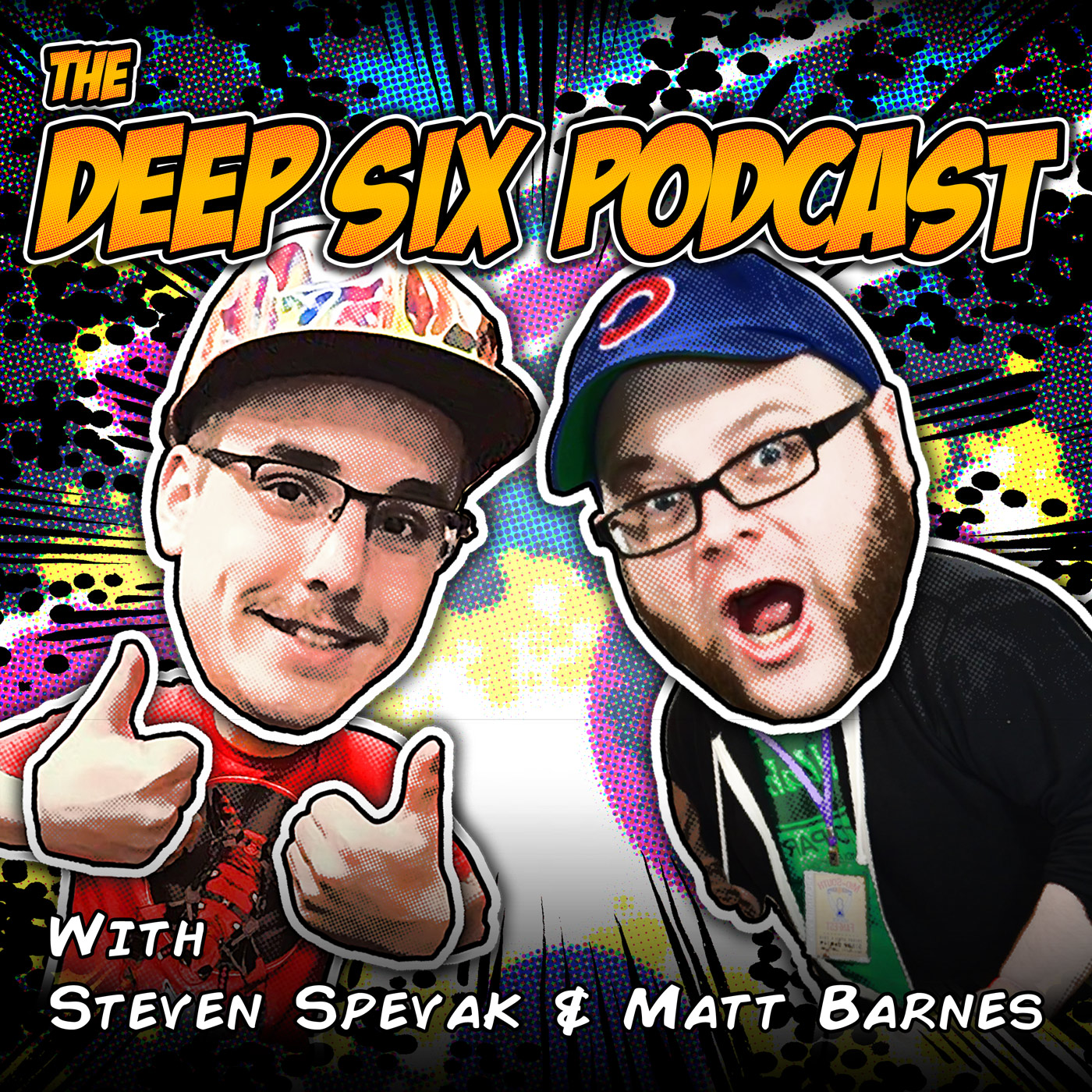 Hey kiddos, its time for another wacky, crazy funtime adventure into podcst lasnd as your favorite nerd duo if Steven and Matt present an all new episode of the Deep Six Podcast!
Strap in for a wild good time as the guys break down all you need to know from the world of comics, video games, and entertianment!  From SDCC trying to have exclusive rights to the term "comic-con," to Cyber Punk 2077 & Spider-Man PS4 tidbits, all the way down to Doctor Who (Matt Smith) being cast to be in Star Wars! It's all right here, so dont miss it!
Want to keep up with the Deep Six Podcast? Then subscribe to the show through iTunes, Google Play, Stitcher, Podbean, or anywhere podcasts are available! Already subscribed? Why not leave us a rating, review, or both, through your favorite podcast provider to let everyone know how much you love the show!?
You can also connect with the Deep Six Podcast on Facebook, Twitter, and Instagram, by following @DeepSixPodcast!
Find full show notes for every episode, listen to past episodes, learn more about the hosts, and much more on our website, www.DeepSixPodcast.com!